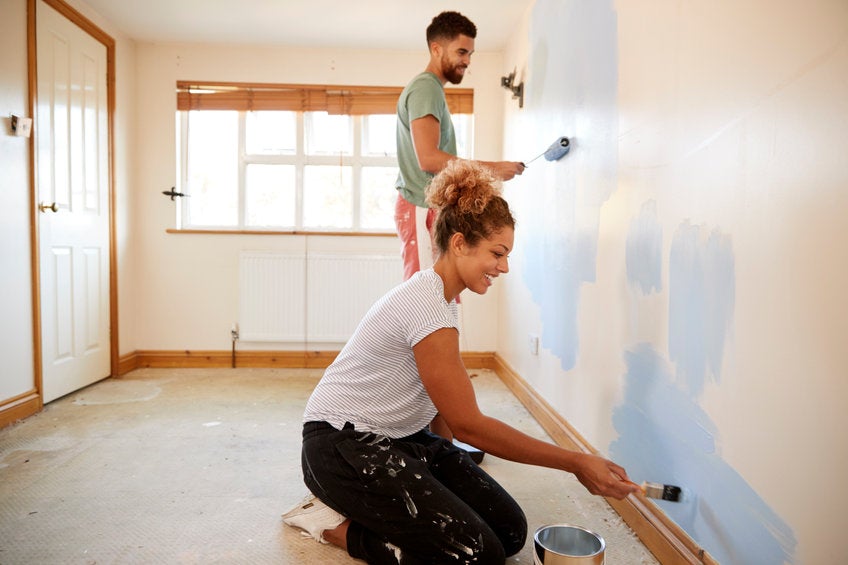 Gift Guide for New Home Owners
Purchasing your own home is a big step. It brings an independence never-before felt, and often pride in being in charge of a home's decorating, maintenance and financing.
Gifts for new homeowners aren't absolutely necessary, but they afford a way to share your congratulations in a thoughtful way. It's even better if you can find a gift that fits the homeowner to a T or one that is particularly practical.
Candles, wax melts, room sprays and other Goose Creek gift items make great new homeowner gifts. They're personal, pleasant and useful in creating a comfortable atmosphere in the new home. Use this handy guide to help you choose from some of the most popular housewarming gifts. There may even be some housewarming gift ideas you never even thought of!
House Candle Gifts for a New Home
Clean-burning, long-lasting candles always make a considerate gift, especially if you take the time to choose scents your new homeowner will treasure. Here are some scent categories you may want to think about as you decide which candles best fit your gift recipient:
Fresh. This category includes citrus, herbal scents and other clean, natural aromas. Here, you might find notes of grapefruit, bergamot, eucalyptus, verbena, basil and more. If your new homeowner gravitates toward these fresh scents, you might check out our Fresh & Clean, Morning Mist and Minted Eucalyptus candles as a first home gift.
Woodsy. These aromas bring the outdoors in. Think balsam fir, evergreen, sandalwood, cypress and patchouli. Perfect for weekend warriors and hike lovers, this category includes candles like Oud, Burlwood & Oak and Balsam Fir.
Homey Wax Melts
Goose Creek wax melts offer a helpful option for homeowners who are less likely to burn candles because of pets or kids (or for any reason, really). They can also make a nice accompaniment to candles when putting a gift together. Pair our Carrot Cake Wax Melt or Rustic Leaves Wax Melt with the coordinating candle, or choose a completely different scent your homeowner will enjoy.
Handy Room Sprays
Goose Creek room sprays make nice new-home gifts for those who might not burn candles or melt wax, but still want to be able to infuse their homes with fragrances they love. Many of the same scents available in wax melts and candles come in room sprays. Sparkling Cinnamon is a classic choice that's also available in a wax melt and three-wick candle. Teakwood is another fantastic choice, especially for men or outdoors lovers. Vanilla Pumpkin Waffle is also a nice choice, and it's available in many of our other products as well.
You might consider bundling room sprays with lotions, candles, wax melts and other products to create a fun package your new homeowner will love. Choose one scent and go hog wild, or offer an array of different scents your homeowner can try out.
Luxurious Body Care Products
Goose Creek body care products are perhaps less well-known than our candles, making them surprising and unique gifts. These are especially popular among the best gifts for new homeowners, who will need the reminder to take care of themselves as well as their home. Give the gift of self-care after a long day working inside or outside of the house using these presents.
Hand soap in an attractive bottle is a nice option, as it adds to the home's coziness for visitors. Choose from delicious scents like Autumn Romance, Oh Sunshine and Paradise Tea, to name just a few.
If you're going this route, a nice hand cream really rounds out the gift. Choose a coordinating scent or something completely different. We like Pina Colada for fruit-lovers and Eucalyptus Rain Drops for aromatherapy fans.
Shower gels in coordinating scents are also available, such as our Lavender Vanilla gel that comes in soap, wax melts and more. Again, you can choose the same scent and give soap, hand cream, gel and perhaps a candle, or you might mix and match scents to keep it interesting.
Finally, a moisturizing body lotion is always a top-notch gift that will make the recipient think of you. The bottles are decorated with attractive images, so your homeowner will love having these lotions on their night stands or kitchen counters. Choose from scents like Melon Picnic, Pile of Leaves and Rays for Days.
Gift Cards
If you just can't decide or the homeowner is still unpacking what they already own, why not gift a Goose Creek gift card? These convenient e-gift cards allow your homeowner to go shopping at Goose Creek and choose a scented gift they will treasure. Whether they pick traditional gifts for new homeowners or something special just for them, a gift card ensures they'll be thrilled with whatever they get.