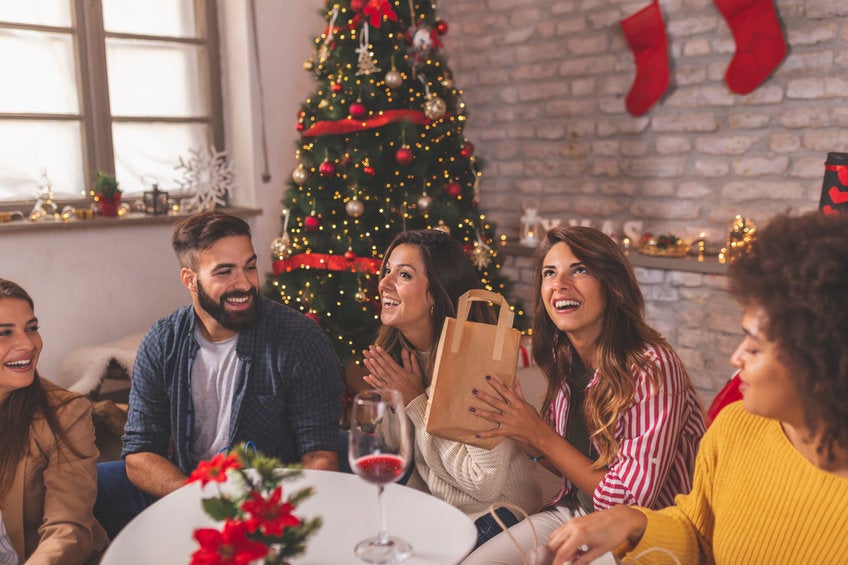 Thank Your Christmas Eve Hostess with A Winter Candle
Are you invited to a Christmas Eve or Christmas day dinner and in search of a meaningful gift to give your hostess? Candles as Christmas gifts are a classic present choice, as they're long-lasting and fill a home with so much warmth. They create an inviting atmosphere through aroma as well as visually.
When choosing hostess gift ideas for dinner parties, you can't go wrong with Goose Creek. Boasting three times more fragrance than typical scented candles, our soy wax blend candles are free of lead and harmful chemicals. They burn clean and are long-lasting. As thank you gifts for women and men hosting lovely holiday parties this year, premium candles are both decorative and thoughtful.
Here are a few ideas for candles to give as holiday hostess gifts, along with a few other gifts you could add if you like.
Cinnamon Spice Large Jar Candle. Thank your hostess with this delicious-smelling cinnamon spice candle, featuring notes of cinnamon sticks and light cloves.
Pumpkin Pie Large Jar Candle. Vanilla bean and pumpkin pie combine in this richly scented candle. Relish this aroma and spread the joy when you buy one for yourself and one for your hostess!
Balsam Fir Large Jar Candle. Celebrate the holidays with this balsam-scented candle, also featuring notes of pine, bergamot, evergreen, oak moss and woodlands. Add in a balsam fir room spray if you like.
World Traveler Candles. Does your hostess hail from another country? Is she preparing to visit one? Check out our collection of candles evoking aromas and scenes from countries like Italy, Mexico, the Netherlands, France, Switzerland, Romania, Turkey, Germany, Tahiti, Greece, Scotland and Malaysia. Each large, long-burning candle features landscapes from the appropriate country on the jar and a unique fragrance to treasure.
Modern Farmhouse Candles. This home-loving collection features irresistible scents, with each candle featuring a signature phrase. For example, our Wind Blown Cotton Candle features the phrase "Thankful," while our Cherry Pie Candle features the phrase "Gather." Thank your host with a delectable scent, plus a phrase she can be inspired by day after day.
Aromatherapy Candles. These candles feature scents that lift the mood. Give the Honey & Wildflower Candle to help your host embrace her inner harmony, or try the Neroli & Citrus Candle for motivation. All of them feature three wicks and are long-burning and made with natural essential oils.