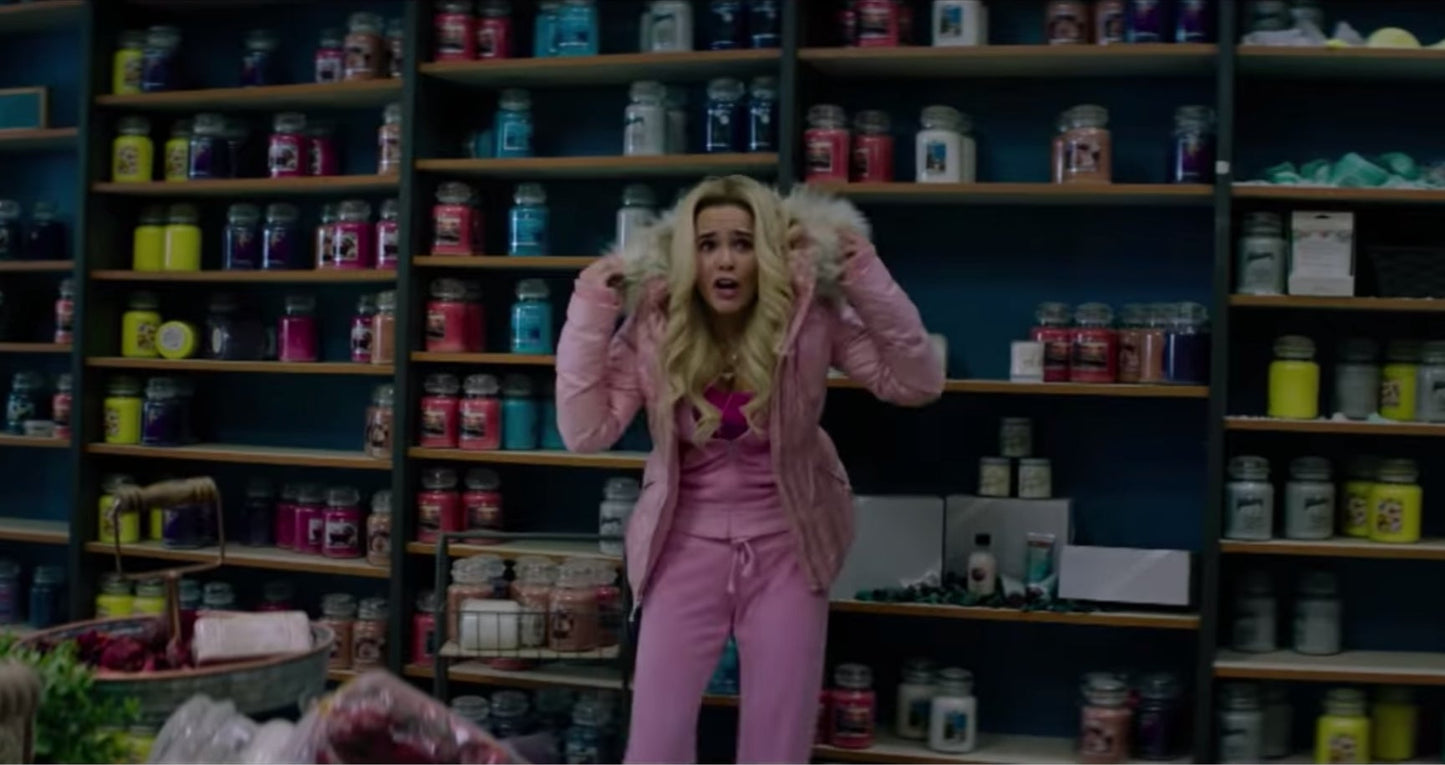 Zombieland 2 Feature - Goose Creek Candle

Goose Creek makes its debut cameo appearance in the post-apocalyptic horror zombie comedy film Zombieland: Double Tap, scheduled for release in October 2019. Directed by Ruben Fleischer, the movie is a sequel to 2009's Zombieland, and features a star-studded cast that includes Woody Harrelson, Jesse Eisenberg, Emma Stone, Abigail Breslin, Bill Murray, Rosario Dawson, Zoey Deutch, Luke Wilson, Thomas Middleditch, Avan Jogia and Dan Aykroyd.

Popularity as Company
Goose Creek was founded by Chuck Meece in 1998. The brand quickly grew in popularity becoming famous for highly scented and clean burning candles. The product concept is centered around the idea that a scented candle should fill your entire home. You can purchase the scented candles from Zombieland 2 here. The film is an opportunity for Goose Creek to show its popularity among audiences as well as its gritty side. It isn't every day that a candle company is afforded an opportunity to be the setting of a zombie movie, but it works.



The film features a scene inside a candle store full of Goose Creek products. Shelves line the walls from floor to ceiling with large, bold-colored candle jars of several scents. Columbus, portrayed by famed actor Jesse Eisenberg, picks up a large Blueberry Cheesecake candle to smell a scent he hasn't experienced since before the apocalypse, when he is spooked by the sudden appearance of Madison, portrayed by actress Zoe Deutch. Columbus' gun accidentally goes off inside the delightful, aromatic and normal-looking candle store. No one is injured, and the store emerges relatively unscathed from the incident despite the addition of a bullet hole in the wall.

Top-Grossing Film
When first released at the box office in 2009, Zombieland grossed more than $60.8 million in 17 days and surpassed the 2004 film Dawn of the Dead as the top-grossing zombie film in the United States until World War Z in 2013.

Zombieland
The film is set in the United States two months after a major strain of mad cow disease mutates into mad person disease and infects humans by turning them into a zombie-like state. The few not infected with the disease survive only by killing zombies in their path and scavenging supplies and weapons along the way.
Two men who have survived the zombie-apocalypse cross paths with two women who manipulate the men and steal their Escalade. The men track down the women but not before locating a Hummer filled with weapons. The group of four eventually mend their difference and head to Pacific Playland, an amusement park in Los Angeles which is supposedly free of zombies. Hilarity ensues as the troop heads west in search of Los Angeles.

Halloween Season
Goose Creek is excited to be the setting of a scene within the zombie film, which is being released just in time for Halloween. The company has always embraced the Halloween season and sells decadent candles that people decorate their homes with for parties and Trick-or-Treat. Despite having names like the Trick-Or-Treat, Ghost Stories, Candy Corn, Black Cat, Witch's Cauldron and Wicked Treats, these Halloween candles feature aromas that combine the traditional fall scents of apples and pears with sensual smells of vanilla musk and outdoorsy hints of marshmallows and campfire woods. The candles' fun, colorful Halloween artwork adds a mysterious decoration that Trick-or-Treaters are sure to notice when visiting the most beautiful decorated home on the block, with the hope of gaining the best stash of candy.