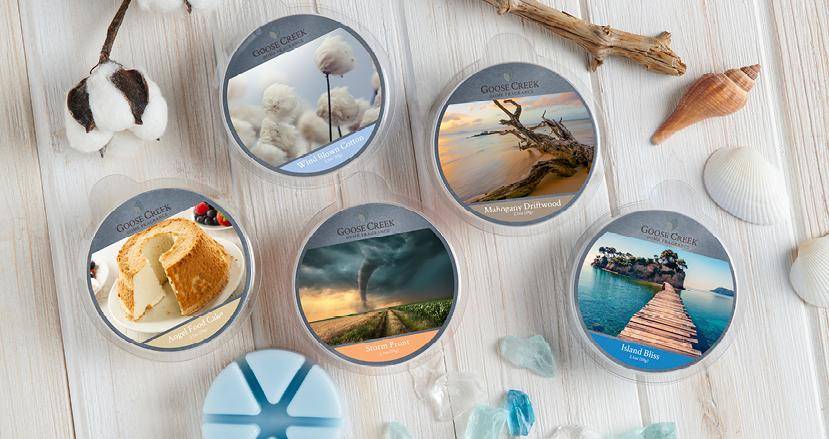 How to Use Wax Melts – Goose Creek Candle Blog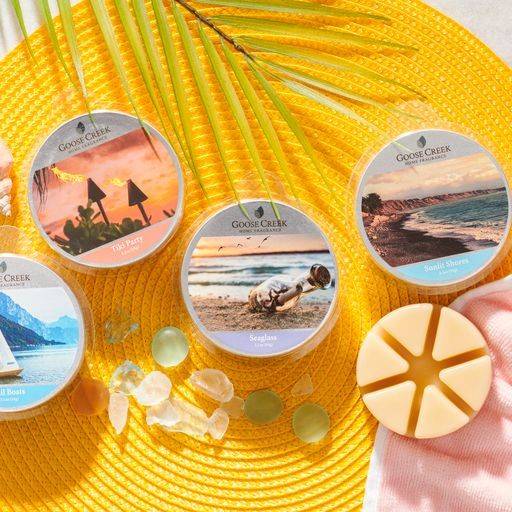 What Are Wax Melts?
In a nutshell, wax melts are pieces of scented wax that don't require the use of a wick and a flame to burn. They were originally made because some creative candlemakers were looking for a use for leftover wax, and now we have this flameless fragrance option to enjoy along with room sprays.
Wax Melts vs. Candles
Perhaps you're wondering, what are the differences between wax melts and candles? One of the most noticeable differences is their appearance; wax melts and candles look very different from one another. Wax melts are molded as small pieces that are shaped like squares or triangles. Candles are created as one solid mold, and they're larger than melts. The scented wax melt does not include any kind of wick, a well-known feature of the candle.
Wondering How to Use Wax Melts?
Great! You'll be happy to know that using wax melts is almost as easy as using a scented candle. With a little bit of preparation and the proper tools, you'll be a wax-melting expert in no time. All you need to begin this exciting aromatic journey is a supply of Goose Creek's longest-lasting wax melts and your choice of scented wax melters (a.k.a., wax warmers).
1. Purchase a Wax Warmer
The first step in preparing to use your new Goose Creek wax melts is to buy a wax melter. Wax melt warmers are typically small in size, making them a space-saving option for a table, counter or mantle. These wax tart warmers come in several different styles, and they are usually designed to add a bit of attractive décor to your home. Choose free-standing scented wax melters that sit on a nightstand or side table, or opt for nightlight-style wax warmers that plug into a wall outlet.
You can choose from electric candle wax warmers, light bulb warmers and tea-light-powered wax warmers. If you don't want light to emit from your wax warmer, an electric version may be your best option. Alternatively, opt for a light bulb wax melter if you want to avoid having an open flame in your home. If you prefer the look of a flickering candle, a tea light candle wax warmer is the right choice for you. You can choose unscented tea lights or select a fragrance that complements your wax melt. The choice is entirely yours, and you can use it to add another layer of personality to your home!
2. Learn How to Use Your Wax Melter and Prep It for Use
It's important to thoroughly read the instructions that come with your new wax melter. You'll want to know exactly how to use the unit to make sure that you don't accidentally cause any hazardous situations. Read the instructions to find out how to turn on the wax warmer if it's electric-powered or how to use a tea light candle with a flame wax melter. The instructions should also suggest the best way to remove leftover wax from a used wax tart.
You should also use the instructions to set up your wax warmer for its first use. Be sure to clean out the wax bowl, or included wax liner, before placing a wax melt inside. Assemble any pieces that aren't attached to each other. If the unit has a light bulb, remember to remove the plastic cover. If the unit is powered by a tea light candle, place the candle inside and make sure that there is no dust in the chamber.
3. Choose Your Favorite Scented Melts
Now we're getting to the fun part of learning how to use wax melts. You should take some time to get familiar with a variety of wax melts, as they come in a different types and scents. At Goose Creek, we offer wax melts in dozens of captivating fragrances - the bigger the wax melt collection, the easier it is to choose several scents that get you excited to go on this new aromatic adventure. Plus, our wax melts are made with premium wax that contains no harmful substances or banned chemicals.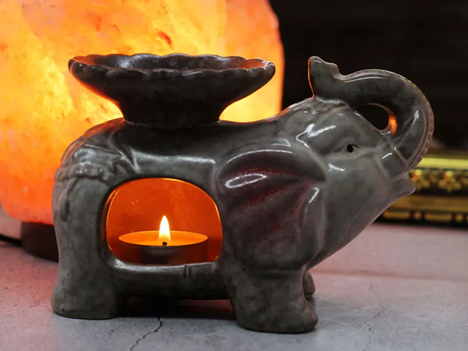 4. Add a Wax Melt to the Warmer
After browsing through a collection of scented wax for warmers and choosing your favorites, it's time to get ready for your first wax melting experience. Most wax tarts come in large pieces that are meant to be broken up into six or eight smaller pieces before use. For example, Goose Creek wax melts come in round pieces that are designed to be broken up into six smaller pie-shaped pieces before they're placed inside your wax warmer. Remove your wax tarts from the package and break off a single-use piece. Place it inside the warmer.
If the wax warmer has a bowl, place the wax in the bowl. If it's a nightlight-style wax melter with a wax chamber, add the wax to the chamber. Don't add anything else to the melter after you add the wax.
5. Turn the Warmer On
Follow the wax melter's instructions to turn it on, and be sure to read how long you can leave the warmer on in the case of bulb or electric versions. If the warmer is electric, plug it in and flip the "on" switch. Make sure the cord isn't resting against any part of the wax warmer that may become hot during use. If it's warmed with a tea light candle, light the candle and place it in the chamber underneath the wax bowl. For safety reasons, make sure that your wax warmer is placed on a surface that isn't flammable and is kept clear of all flammable materials.
If your warmer doesn't come equipped with an automatic timer, make sure to set a timer to remind yourself to turn the wax melter off. You should also avoid moving the warmer when the wax inside is melted so that you don't accidentally spill hot wax inside your home (although there are methods to clean spilled wax if you do). Remember to check on the melter periodically during use to ensure there is no overflowing hot wax.
6. Enjoy the Lovely Scent
Relax and enjoy the lovely aroma coming from your new wax melts! You can find some of the best-smelling wax melts available when you shop the selection of wax tarts from Goose Creek Candle. If you already have a long list of your favorite aromas, shop by fragrance to see which of those also come in wax tarts as well as candles, body care products and more.
How Long Do Wax Melts Last?
You may be wondering, how long does a typical wax melt last? Goose Creek wax melts last approximately 50 to 80 hours. This makes them some of the longest-lasting wax tarts on the market. If you want to treat someone to an aromatic gift, you can put together your own sample gift set with individual pieces of your go-to waxes, and they'll have plenty of burn time to take in the scents! They're a thoughtful addition to a wax warmer present for a housewarming party or other special occasions.
7. Turn the Warmer Off
After you've enjoyed the pleasant scent of your wax melts, remember to turn off your wax warmer. Blow out the tea light candle, flip the "off" switch or unplug the unit from the wall. When you no longer smell a strong fragrance, it's time to discard the used wax melt pieces. Depending on how you plan to remove the leftover wax, either wait for the melted wax to harden or simply wait for it to cool without letting it dry out. Sometimes, it can also be easier to remove a used wax tart if you wait for it to mostly harden but remove it while it's still a bit soft.
8. Safely Remove the Used Wax Melt
The easiest way to remove a used wax tart is to pair your wax melter with a wax liner. After the tart is melted, you can remove the whole liner. If the wax bowl is made from silicone, simply remove the dish and flip it inside out to pop out the hardened wax disc. If the dish is porcelain, use a plastic spoon or knife to pry out the hardened wax.
Another way to remove wax from a porcelain dish is by placing two or three cotton balls into the wax when it's cooled but still liquid. Wait for the cotton to soak up the wax and then discard the cotton balls. To avoid damaged pipes, don't ever discard melted wax down the drain. After you've removed the wax, clean the dish with soap and a soft cloth or a drop of baby oil. Never use abrasive cleaners.