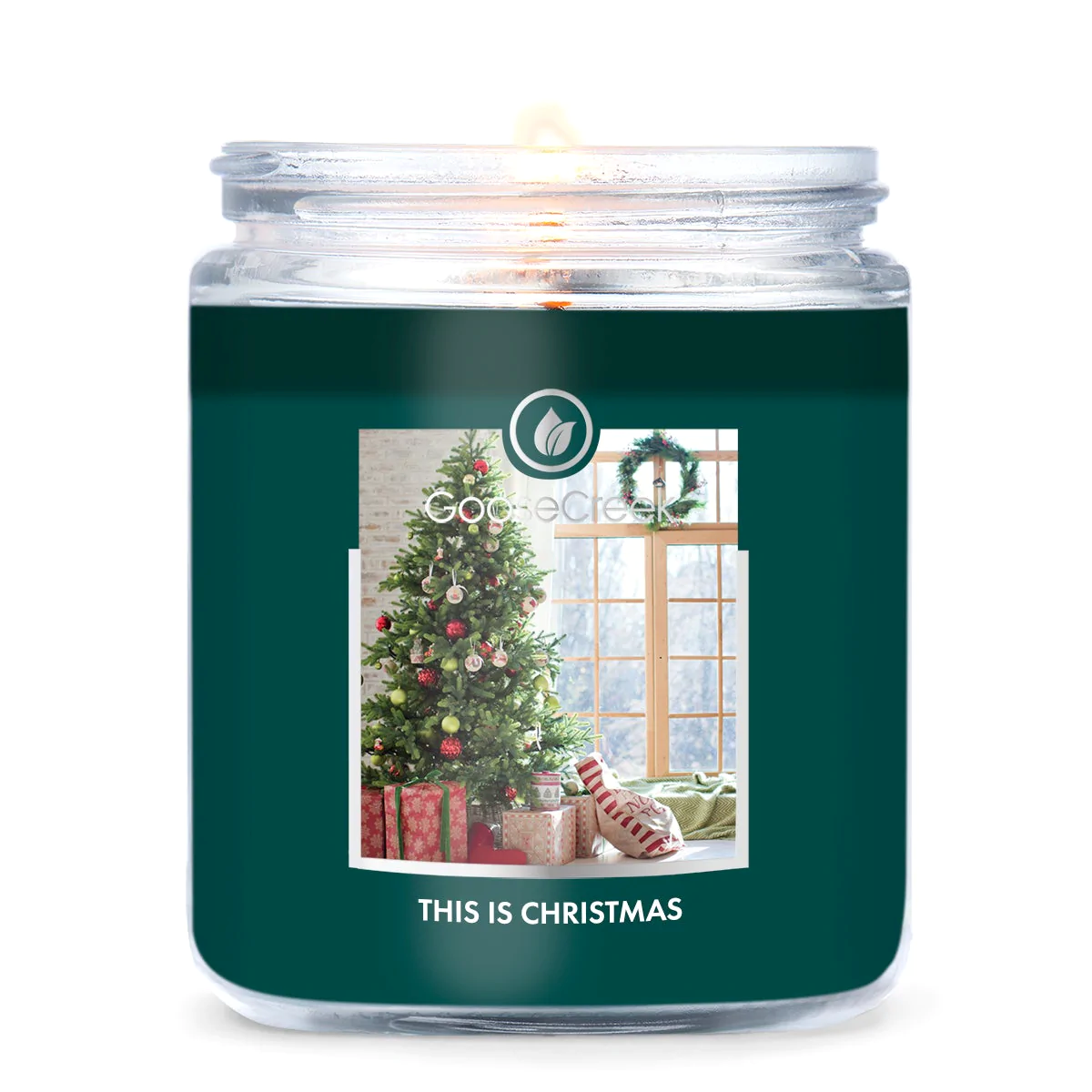 Top Christmas Candles - Best Selling Christmas Scents
There is so much about Christmas to love. From the dazzling lights to the sparkling decorations to the sense of wonder in the air, the holiday season is a mix of different sensations. In addition to the sights, sounds and feelings, another magical aspect of Christmas is the smells. If you're looking for scented candles, soaps and other products that best capture the spirit of the holiday season, you need to check out our best-selling Christmas scents at Goose Creek.
Best-Selling Christmas Scents
There are many delectable holiday scents to indulge in during this time of year. From classic scents like piney Christmas tree to fresh-baked cookies, along with some new ones you may not have considered, we offer a wide range of scents to make this Christmas absolutely amazing. Keep reading to learn more about some of our most popular Christ mas scents.
Christmas Magic
Who isn't looking for a little magic this time of year? You can find it in our Christmas Magic holiday-scented hand soap that will make washing your hands a delightful experience. Top notes of crushed candy canes and creamy vanilla are combined with light mandarin and vanilla swirl over a base of warm amber. This scent of this foaming hand soap is both cool and enchanting.
Christmas Market
If you're one of those people who enjoys the sights and sounds of a holiday market, then you'll love the mental images that this Christmas Market scented candle will conjure up while it's burning. The Austria Christmas markets are some of the most famous in the world, and the top notes of magical spruce and white sandalwood mixed with white fir, spearmint and cinnamon over a base of frozen spice, pine and cedar will get you into the spirit of the holidays.
Classic Christmas Tree
If you're looking for a more traditional holiday scent, then you'll want to check out what our Classic Christmas Tree scented products have to offer. Top notes of crisp spruce and earthy pine are combined with snowy woodlands over a base of tree bark and cedarwood. We have Classic Christmas Tree hand soap, three-wick candles, room spray and more. Any of these products will make you feel like you're walking through the snowy woods on Christmas morning.
Winter Splendor
When it comes to a warm, cozy scent that makes you think of curling up by a fire with friends and family, you'll want to consider our Winter Splendor fragrance. Top notes of cinnamon and peppermint are mixed with cedar, red berries and vanilla bean over a base of smokey firewood and white cedar to remind you of holidays past and good times spent with loved ones. Order our Winter Splendor body lotion or handwash. They will delicately scent your skin so you can take the fragrance with you.
Gingerbread Men
Nothing quite captures the scent of the holidays like freshly baked gingerbread cookies! You can add our Gingerbread Men scent to your celebrations without having to expend time and energy baking. Top notes of gingerbread cookies and soft spice are mixed with warm vanilla sugar and cinnamon over a base of brown sugar and vanilla bean that will transform your home into a Christmas fantasyland.
Experience the Joy of the Holidays
The holidays are the perfect time to reconnect with loved ones and relive memories from the past-as well as create some new memories in the present. Check out the wide variety of scented products available from Goose Creek that make the holidays even more magical. They make perfect gifts that you can give yourself or others this Christmas.