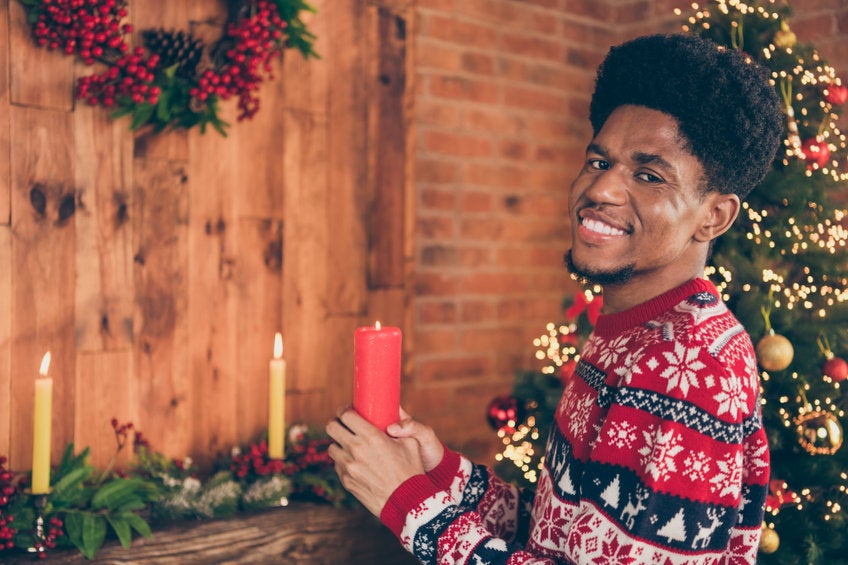 Get in the Holiday Spirit with Our Best-Selling Christmas Scents
Get in the holiday spirit with festive Christmas scents for your home. You'll find our candles make a nice addition to your holiday decorations, as the jars are artfully adorned with festive scenes and objects. You can't go wrong with scents from Goose Creek!
Here are a few of our bestselling holiday candles to get you started.
The Great Outdoors
Bring fresh winter scents indoors this holiday. These candles are sure to evoke great memories of Christmas tree hunting and decorating, walking through the woods and bundling up for a snowball fight.
Delicious Scents
Nothing says the holidays like the smell of baked treats. These candles will fill your home with the mouthwatering smells of baked goods, and you won't even have to break out your mixer!
Cozy Winter Memories
The holidays are a time to cozy up to the fire with a blanket. Grab your favorite holiday sweater and light up these winter nostalgia candles.
Cozy Sweater Large Three-Wick Candle. Grab your favorite sweater and stay in for the day. This candle features the scents of cashmere, bergamot, vanilla petals, cotton and woods.
Loves to Cuddle Seven-Ounce Candle. Cuddle up with the cozy scents of cashmere, vanilla, bergamot, dandelion blooms, white woods, amber and sandalwood.
Cozy Home Large Jar Candle. This candle evokes memories of nights by the fire with scents of warm woods and toasted coconut augmented with balsam, amber, sandalwood and musk.
Goose Creek provides the highest-quality candles to create a warm, inviting atmosphere in your home. There's no better time than the holidays to ensure a welcoming home environment. What's more, you never have to worry about cleanup, because our lead-free candles feature a clean-burning formula that won't leave black marks on your walls and ceiling.
If you have any questions about our candles, feel free to contact us anytime!