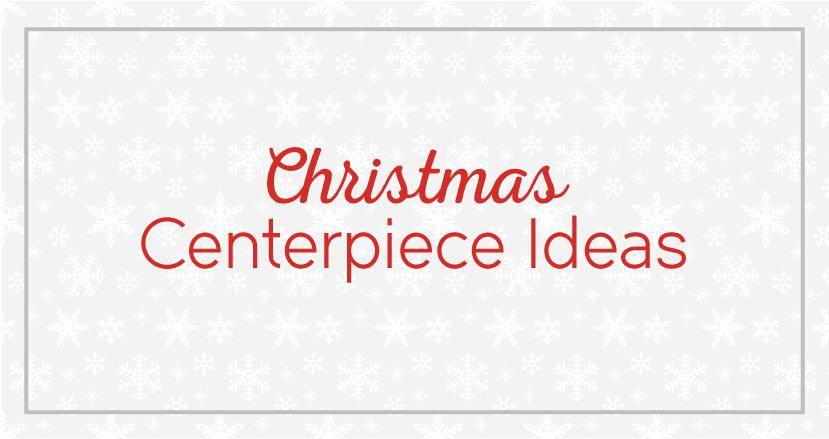 5 Easy Large Jar Candle Christmas Centerpiece Ideas
This holiday season you can give your holiday table décor and decorative displays more pizzazz with a charming Christmas centerpiece featuring scented candles. Why use scented ones over plain? The main reason is to enhance your décor with memorable holiday fragrances that help you create a warm and festive atmosphere. Imagine how wonderful it is to step inside your home and be greeted by the smell of Christmas. Additionally, a candle centerpiece adds a warm touch to any holiday décor theme.
While centerpieces can be done with a variety of candle sizes, we recommend using a large jar candle for maximum visual appeal. Another great thing about fragrant Christmas candles is that they are attention-getters all on their own, so you just need to add a few extra flourishes to make your centerpiece unique.
Bows and Ribbons
Bows and ribbon bring elegance to your centerpiece design, and they're simple to work with. When selecting colors, be sure to choose colors that complement the color of the candle. To simplify things, you may want to choose candles in green, red, white or blue, since ribbons in these colors are easier to find. Large size bows can make a stellar impression. Ribbon can be any size and you can tie ribbon around the candle or drape it in front. Create a beautiful bow display by placing a candle in the center of sprays of faux green pine, adding a few acorns and a large decorative ribbon in the front.
Floral Touches
Flowers bring timeless beauty to your centerpiece, and they're especially lovely when used for the family dinner table. Create a casual floral design by placing one, two or three jar candles in the center of the table, spacing them about two-inches apart. Carefully arrange fresh or artificial flowers in holiday colors around the candles. Add green floral sprays as desired. Another way to use flowers is to arrange one large bouquet or several individual bouquets of red, white or red and white flowers in vases or bowls. Place bouquets next to candle jars.
Holiday Fruits
Create a fruitful candle centerpiece by pairing fresh winter fruits with one or two jar candles. On a large, rectangular serving tray, place one or two decorative candles on the tray. Fill the tray with your choice of seasonal fruit: apples, pears, clementine, oranges or plums. Place pieces of green floral sprays at various spots to add texture and color. The neat thing about this display is that it's partially edible.
Christmas Ornaments
Here's a clever idea. Place one large jar candle in the center of a large, round bowl with a wide width. Grab a bunch of small, round ornaments in the traditional gold, green and red colors and arrange them inside the bowl, all around the candle until the bowl is completely full. If you like, you can arrange pine sprays around the bowl's exterior.
Rustic Displays
Get down to earth with rustic style centerpieces. All you need is a round or square wooden bowl that has room for your candle, plus some extra space. Place the candle in the bowl and fill the bowl with any of the following items: whole walnuts (with the shell), green floral sprays, acorns, large gold or silver ornaments, a reindeer figurine, a sleigh figurine and real or faux cranberries. You can substitute a wood bowl for a larger wood planter box, if there's enough table space.