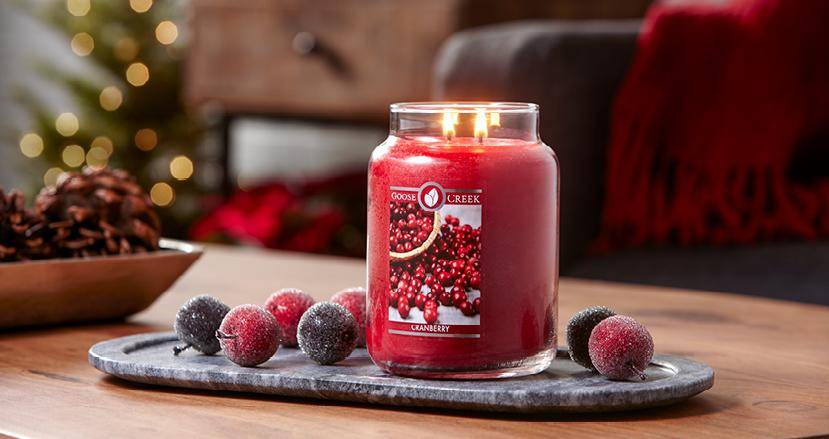 Enhance Christmas Décor with Holiday Scented Candles
Do you look forward to decorating your home for the holidays? Decorating can be such a fun way to express your creative ideas, and decorative accents such as candles can bring added enjoyment to all who admire your creative touches. Perhaps you already use Christmas candles for your table or mantel centerpieces, or maybe you're looking for fresh decorative candle ideas. Either way, our premium scented candles give you numerous options for setting a mood with the aid of holiday fragrances.
There is an abundance of choices for scented large jar candles, and you can stick with classic fragrances or enjoy a mixture of classic, fun and artisan combinations. In addition to fragrance, our holiday theme candles also serve as decorative accents thanks to their color, label and jar design.
Classic Tree Scents
Whether you prefer live or artificial Christmas trees for home display, it's nice to be able to smell the aroma of a stately pine tree or lush balsam fir tree. Unfortunately, live holiday trees tend to lose their distinctive fresh smell after a few days, and artificial trees cannot offer these lovely aromas. So, how can you ensure your home smells as good as your Christmas tree looks? Select one of our classic pine or fir fragrances. Both candle varieties make your home smell like a woodland forest filled with majestic trees. Fragrance notes include essence of balsam fir, pine, evergreen, spruce and moss.
Holiday Treats
Anyone with a sweet tooth generally agrees that holiday goodies are one of the main attractions of any holiday celebration. Sweets and treats are cooked, baked, bought and presented for everyone's enjoyment, and boy do they look and taste scrumptious. While our treat scented candles are non-edible, they sure smell good enough to eat, and that's their main appeal. Imagine the heavenly aroma of candles that fill your home with the sweet smell of iced cinnamon buns, cookies, eggnog, hot cocoa, caramel popcorn or peppermint candy. Treat fragrances are great choices for family gatherings, children, candy and dessert lovers.
Charming and Fun
Capturing the charm, fun and wonder of Christmas can easily be done by combining your beautiful decorations with any of our special holiday large jar candle fragrances. We offer several candles that make your home smell cozy, warm and just like Christmas. These candles typically blend fruity notes with warm notes such as vanilla, amber or balsam, and we may add a dash of creaminess for aromatic subtleness. Candles such as Cookies & Milk, Christmas Magic and Night Before Christmas embrace those childhood memories of Santa coming to deliver presents.
You can have fun opening gifts while enjoying the crisp aroma of Jingle Bells. Or, maybe you prefer to light our Welcome Frosty candle before passing the Christmas cookies. We also offer relaxing, contemplative scents such as our lovely Christmas Wish.
Winter Wonderland
As you go about preparing for the busy holiday, it's nice to take some personal time to snuggle up on the couch (or in your favorite cushy chair) and relax. These quiet moments are perfect for candles that reinvigorate your spirit with natural outdoors winter fragrances. Each scent captures a different aspect of winter, and you can enjoy notes with names such as cashmere woods, cool snow drift, red berries and smoky firewood while gazing at twinkling tree lights.