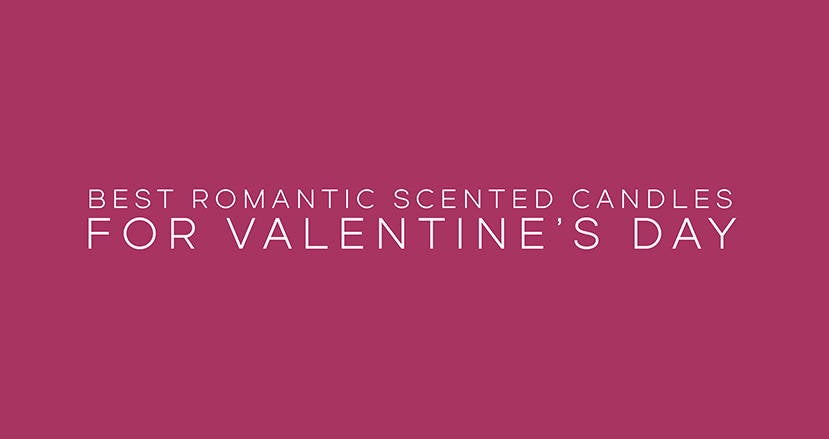 Best Romantic Scented Candles for Valentine's Day
Make Valentine's Day more than just a few moments of exchanging cards, sweets and flowers. Make your special day one that is filled with pleasure and romance with the help of
romance candles
. If you're wondering what these are, be assured that many types of candles can be used to create a romantic mood for couples in love, especially candles infused with wonderful scents. Some aromas are better than others when it comes to capturing the spirit of romance, and your choice of scent should always be one that appeals to both you and your partner. Your special scent may be floral, fruity or something that elicits a certain feeling of comfort.
What Scent Should You Choose?
What are the best candles for a romantic night with your special someone? Well, there's no "one smell fits all" when it comes to candle scents. You and your partner may be attracted to the same types of scents or prefer one scent over another. To help you choose something both of you can enjoy, consider the following scent categories. Choose the category that feels right for the both of you, and then select specific candle scents within that category.
Floral aromas:
The gentle, natural scent of flowers are commonly associated with love and romance. However, it's the sensual scent of red rose that tops our romance list, and that's because many people find their smell alluring. Yet, there are other notable floral candle scents that are just as romantic. These aromatic favorites are lavender, cherry blossom, gardenia, honeysuckle and lilac.


Fruity aromas:
Fruit-scented candles are a wonderful alternative to floral options, mainly because they are easy to recognize and their scent can be uplifting, putting you and your partner in a good mood. Juicy, delicious favorites are apple, cherry, pineapple and strawberry.


Fun-loving aromas
Any candle with a tropical scent can make you think of romantic evenings spent at the beach or on a tropical island. If you both enjoy wine and wine tours, consider scents that smell like a fine vintage of the
best vino
.
Home sweet home aromas
Home is often the best place to be when you're alone together, and you can find candles that produce a cozy aroma suitable for homebodies. Suggestions: Cozy Home, Staying Home.


Sweet treat aromas 
Complement that box of chocolates with romance candles that smell good enough to eat. This choice is guilt-free and very indulgent. If both of you love chocolate, you can further satisfy your chocolate cravings with candles that smell like a favorite chocolate treat. You may also enjoy the scent of caramel, cake, marshmallows or peanut butter.

Woodsy aromas
For some couples, a walk together through the woods is peaceful and romantic. With woodsy candles, you can bring the outdoors into your home, enjoying romantic scented candles that capture the smell of forest trees, fauna, leaves and moss.


Romantic Candle Colors
Candle color may also play a role in your choice for mood-setting candles. Here are some passionate color choices for a romantic rendezvous.


Red: It's the color of the heart, making it the number one Valentine's Day color of all time.
Burgundy: It's not quite red and not quite purple. Burgundy has a wonderful richness that makes it a good choice for elegant settings.
Pink: This color is light, sweet and pretty.
Purple: This color symbolizes passion, creativity and royalty.