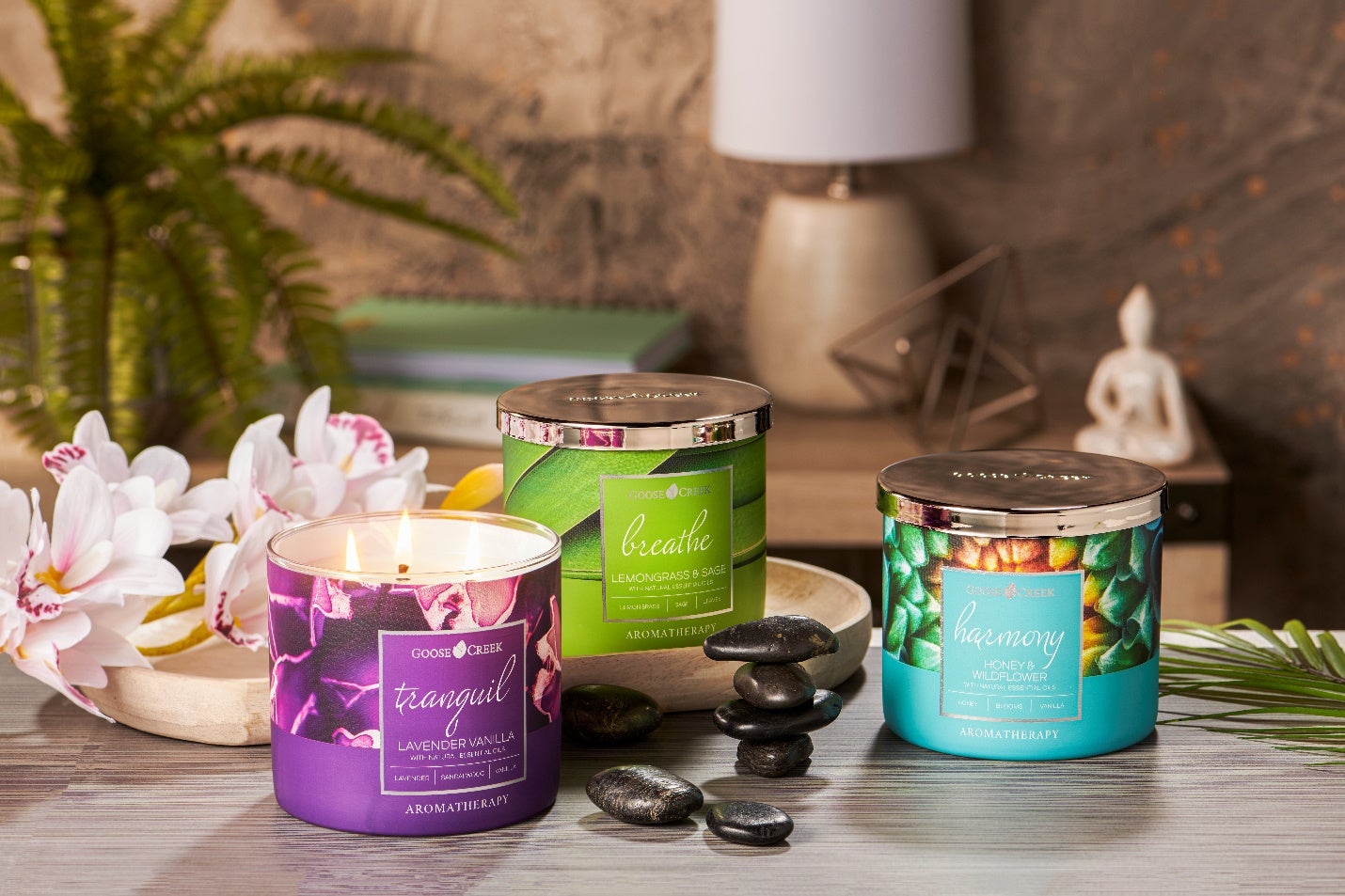 8 Healing Candle Scents for Positive Energy
8 Healing Candle Scents for Positive Energy
Start Burning Candles to Remove Negative Energy Now
From helping to provide stress relief and relaxation to lifting your mood with reinvigorating scents, the reasons to reach for an aromatherapy candle are self-explanatory. Aromatherapy is the all-natural solution for coping with daily stress and adding a scented boost to your mood. If you want to conjure up some much-needed positive energy now, start burning through our list of candles and experience aromatherapy.
Healing Candles to Relax and Unwind
Let's start with an essential for feeling good vibes: getting rest. After a long day, lavender can provide just the calming effect that you need to feel better. One of the most popular choices for aromatherapy, lavender is a useful little flower, especially when you need a moment to pause and take a deep breath. Our Relax lavender sugar candle is a sweet choice for anyone looking to unwind, as it gives you a relaxing blend of lavender, pastry sugar and vanilla.
Eucalyptus mint candles are always amazing to have in your home, as they truly rejuvenate the air. Take our Soothe eucalyptus and mint candle for instance; it leaves you feeling restored and relaxed, and you can use it as an odor eliminator for the kitchen. Its blend of fresh eucalyptus, mint leaves and other aromatic notes provide you with hours of relaxation, so you can keep it burning in your home office to stay calm during the workday.
Revive yourself with our Reset fresh air and sea salt candle, which includes notes of ocean air, sea salt, citrus, moss and driftwood. This scent is meant to be calming and refreshing at the same time, like sitting on the beach while watching the sunrise.
Help Clear the Air With Positive Vibes
To achieve a state of inner peace, clarity and being clear-minded, start with the perfect healing candles. With a blend of sweet honey and wildflower, the Harmony candle is great to light during a moment of reflection or meditation, like yoga, for instance. Feeling peace and calm is thanks to the notes of orange blossom, lily, neroli, honey and citrus.
When you want to sit and reflect, start a new novel or get ready to take a stroll, our Clarity wild mint and birch candle is the best option. If you like earthy fragrances, this woodsy scent is definitely one to add to your collection. A cleansing blend of wild mint and birch, this candle helps you to feel a bit more energetic, which enhances your sense of clarity. To give this fragrance more natural depth, we add the lovely scent of gardenia and a dash of vanilla. These aromas balance out the mint, along with the use of green leaves.
Lighten Up Your Mood With These Aromatherapy Candles
When you know you want to elevate your mood, go for the appropriately-named Elevate jasmine and vetiver candle. It's a familiar scent that may make you think of spring or summer days spent relaxing in the backyard. Besides the floral jasmine and the grassiness of vetiver, this aromatherapy candle includes notes of soft vanilla, sandalwood and musk.
For a long-lasting fresh feeling, our Motivate neroli and citrus candle is perfect. It combines notes of neroli with lemon and mandarin citrus notes for a refreshing scent that makes the air feel clean all day. This is a great candle for having an inspiring, calming smell throughout your home. Feeling low on energy? The Energize citrus and basil candle includes zesty citrus and tangy ginger for a scent that will put a sweet-smelling spring in your step.