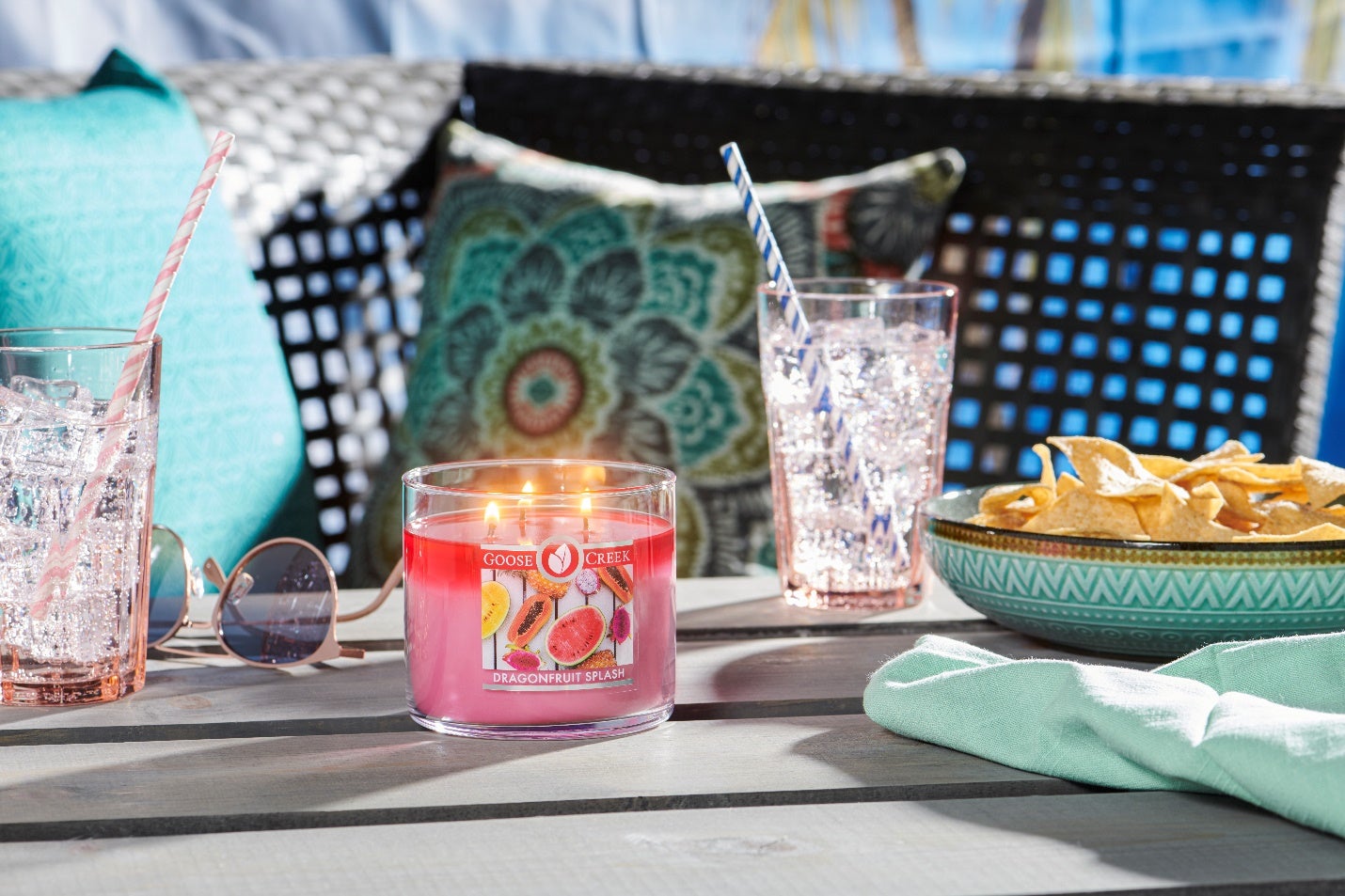 Top 10 Summer Scented Candles: Tropical, Citrus & More!
Top 10 Summer Candles
When you think about the essence of summer, a lot of it boils down to sunshine and fun times. It could involve anything from cocktails on the beach with friends to visiting a lush island. With tropical, fruity and nature-inspired aromas to fill your home, every day feels like paradise with the right candle. Here's a list of the top 10 summer-inspired candles that help maximize your vacation.
Escape to the Coast With Ocean-Scented Candles
When you wish you could take a trip to the West Coast, that's where a quality candle can help. The California Coast candle mixes beach woods with bright citrus for an aroma that helps you escape to the water. You can fill your home with the scent of cool ocean waters with a candle that does California justice.
Feel the refreshing air of the ocean as if you were standing on the shore. Breathe in the summer foliage and feel the spray of the waves on your face with the Ocean Breeze candle. The prominent scent notes feature summer air, seaspray, jasmine and beach flower.
It would be amazing to jet set whenever you want. Until you can afford that, go there in your mind with the Island Escape candle. Relax with the scent of a calm sea breeze and fresh lemons, oranges and even vanilla. This summer candle offers a fragrant beachy smell while feeling fresh, light and luscious.
For a particularly relaxing time at the beach, experience Hibiscus Beach. Take a moment to pause and take it all in - the pineapples, berries, plums and vanilla sands - combined with the calming, pleasant aroma of hibiscus plants.
Candles That Create a Tropical Getaway
The sunny smell of the Coral Sea Shells scent will bring back treasured memories of having cocktails by the beach. You can enjoy a tropical beach vacation wherever you are with the smell of hibiscus, tropical fruits, amber and wood.
Summer is the perfect time to travel to unique, far-off destinations and experience new flavors. Goose Creek's Jamaican-inspired Fruit Cake candle is created with the delicious ingredients used in the Jamaican recipe for fruit cake, so you can experience a spicy, cinnamon pastry with hints of banana.
If you're still hungry for travel, there's the Madagascar-inspired Black Satin Vanilla candle. Using cashmere, light patchouli and sandalwood, this candle is sure to make you envision a tropical vacation while you're relaxing at home. Creamy and exotic, this vanilla scent from Madagascar is very smooth but not typical to ensure it smells like a sweet escape.
>
Sweet Fruity Candle Scents for Summer
If you want to feel like you're on an island, breathe in the sweetness of Dragonfruit Splash. It smells deliciously sweet so that you can create a fun, fruity splash wherever you are. This tropical candle incorporates notes of dragonfruit, mango, peach, pineapple, guava and sugar.
Now you can fill your home with a calming tropical rainfall. The Drenched Coconut candle offers the aroma of a pouring rain while coconuts bursting with flavor fill the air at the same time. This dreamy coconut candle also includes hints of cedarwood, amber, beach flowers and vanilla.
Remember that many of our fragrances are also available as wax melts, room sprays and body care products. You can find all items with a certain aroma when you shop by fragrance at Goose Creek. Hopefully you have found the scent that has just what you need to make your house smell like summer vacation year-round.