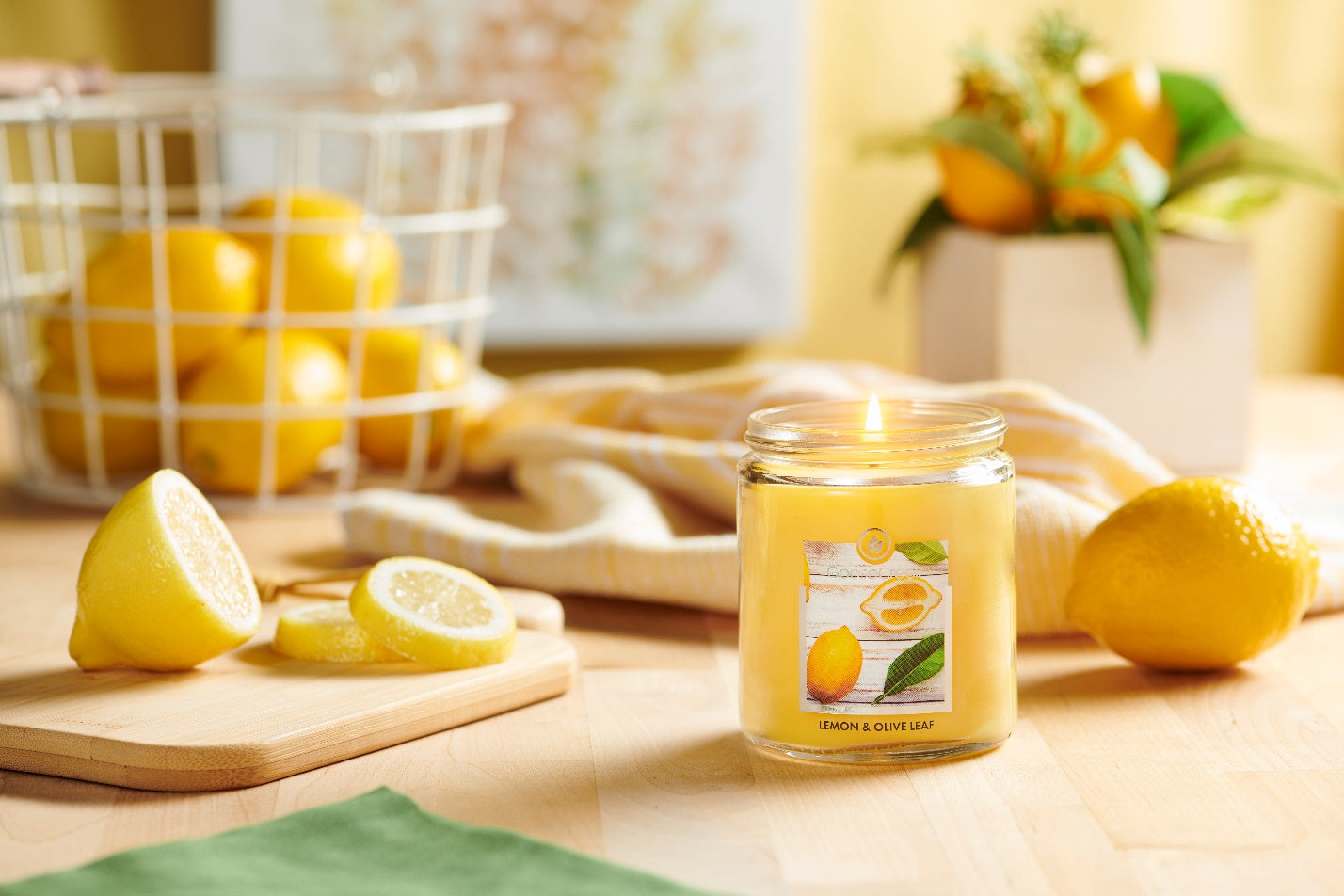 10 Tips on Relieving Stress - Relax with Candles, Tea & More
Collecting scented candles can be more than just a pleasant hobby or a way to make rooms in your home smell better. The scented candles you choose can also be used for stress relief. Aromatherapy is considered to be among the most effective stress reduction techniques, and if you're wondering how to reduce stress and anxiety, scented candles are a great option.
While there are some aromatherapy candles designed specifically for stress relief, there are lots of other candles that can be just as effective in reducing levels of stress. We're sharing 10 types of essential oils to look for when selecting scented candles, wax melts and body care products.
Bergamot
You may have seen bergamot mentioned as a key ingredient of Earl Grey tea and other products but you're not sure what it is. The oil extracted from this variety of orange fruit has a distinctive fragrance that is a cross between a lemon and orange. A Bergamot and Tea Leaves candle promotes general relaxation.
Chamomile
Chamomile is famous for its properties that help people fall asleep. Studies done with chamomile oil have proven its effectiveness as a sleep aid. Plus, it can help relieve feelings of anxiety. This chamomile candle is a good one to have around when you want a good rest after a busy day.
Clary Sage
Feeling anxious? Burn a candle that diffuses clary sage or sage aroma into the air and feel its calming effects relax you. A study showed it also has a soothing effect when inhaled. You can practice breathing exercises while enjoying the scent of this Lemongrass and Sage aromatherapy candle.
Eucalyptus
Eucalyptus oil is popular for being a breathing aid, helping to relieve congestion. However, it's also great for relaxation. Create a calming space with this Eucalyptus and Mint candle.
Jasmine
Whenever you're feeling down, jasmine is another essential oil that can lift up your spirits. Derived from the white flowers of this lovely plant, the oil can boost your mood and make you feel more alert. Brighten your day with this Elevate aromatherapy candle.
Lavender
Candles infused with lavender oil are among the best candle scents you can choose for no-fuss stress relief. There's a reason why it's been popular for centuries and you can enjoy relaxing at home with this Lavender Vanilla candle.
Lemon
When you want to get out of the dumps fast and feel good again, lemon essential oil is a top pick for uplifting scents. Lemon oil can also help with improving attention, concentration and cognitive performance. Feel rejuvenated with this Lemon and Leaves candle.
Orange
You may already enjoy orange beverages, foods and snacks but did you know its oil is also a great stress reliever? The aroma of oranges can be calming, and it can also boost alertness. Try meditating with this Blood Orange candle.
Rose
Have you ever smelled a fresh rose, and then immediately smelled it again? Its gentle aroma draws you in because it's pleasant and calming. This Rose and Vanilla candle blend captures that experience.
Sandalwood
Stress-relieving techniques for home and work should include relaxing to the aroma of sandalwood, a top scent for reducing anxiety. Stay calm with Sandalwood and Coconut.