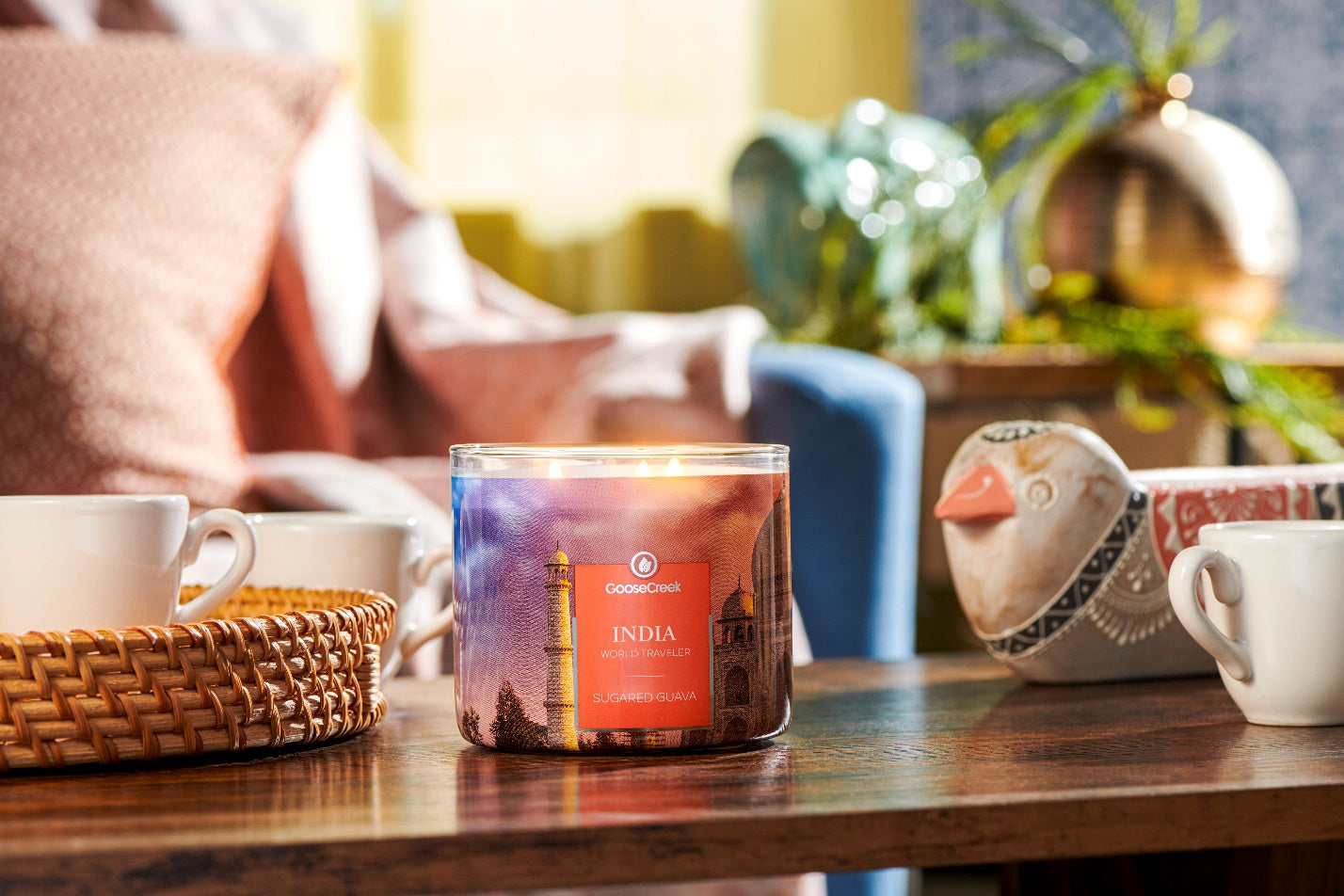 Festive Celebrations Around the World that Include Candles
Candles have always been a part of private celebrations but there is also a long tradition of using candles for holidays and special annual occasions. Candles can signify various things, depending on the occasion. In addition to traditional tapered candles, and candle holders, you can add a modern touch to any of these celebrations by including some of your favorite scented candles. The aroma from these scents can greatly enhance the already meaningful experience.
Festival of Lights (Diwali)
Celebrated by Hindu and non-Hindu people, The Festival of Lights is the biggest celebratory event of the year in India. Victory over darkness is at the heart of this celebration, and lighted candles, lamps and fireworks can be used for illumination during festivities. It's also custom to exchange gifts with family and friends, and candles make wonderful gifts.
Christmas
Christmas has become an important celebration for everyone who wishes to embrace peace, goodwill and giving to others. Christians, and non-Christians, can make candles a part of traditional holiday decorations. At night, lit candles cast a warm glow over decorative centerpieces and specially arranged displays featuring various holiday collectibles.
Advent
Some Christian churches and groups celebrate Advent on the four Sundays that lead up to Christmas. Traditionally, there are four Advent candles that are lit each Sunday, and each candle symbolizes the principles of hope, peace, joy and love.
Hanukkah
Celebrated by generations of families, going back to ancient times, Hanukkah is a Jewish tradition that commemorates religious freedom. The centerpiece of this celebration is the nine-branched menorah, which holds nine tapered candles. Hanukkah is also referred to as the Festival of Lights, and each night another candle is lit amidst traditional blessings and songs.
Kwanzaa
Kwanzaa means "first fruits," and this celebration is about commemorating community. This spirit of community can be seen in Kwanzaa's seven principles, which include unity, self-determination, collective work responsibility, cooperative economics, purpose, creativity and faith. Each principle is represented by Kwanzaa candles, and one candle is lit each day to celebrate that specific principle.
Ramadan and Eid El-Fitr
Islamic communities around the world celebrate Ramadan, a time of spiritual cleansing. During the ninth month of the year, Muslims who are able to, abstain from eating and drinking from dawn to sunset. Aromatherapy candles may be helpful for meditation and relaxation. At the conclusion of Ramadan, the fast is broken at Eid al-Fitr celebrations. Any candle that puts a smile on one's face is a great choice for this day.
Lunar New Year
All across Asia, family and friends come together to commemorate the new year, beginning at the first new moon on the calendar and ending on the evening of the first full moon. Lights represent good luck and the beginning of a bright and prosperous year.
Saint Lucia Day
Also known as Swedish Christmas, Saint Lucia symbolizes the end of the dark Swedish winters and the spiritual enlightenment of Christianity in Sweden. The season's festivities begin in mid-December. On the designated day, it's traditional for a woman, or eldest daughter, in the home to wear a white robe and crown wreath with candles on her head. There may also be a church procession with participants holding candles and singing songs.