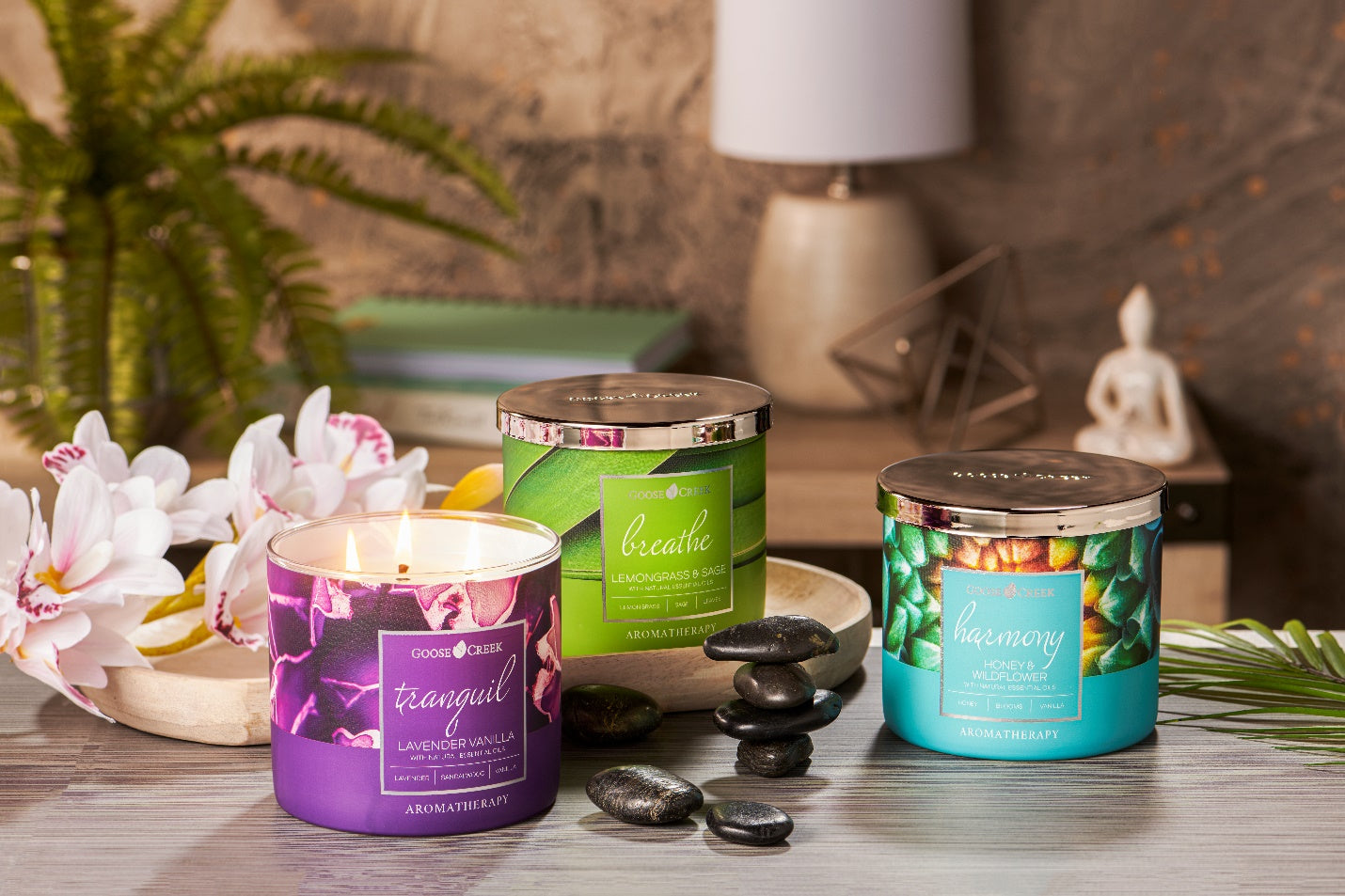 Candle Gift Giving Guide - Candle Buying Made Easy
There's something comforting and relaxing about burning scented candles in your home. Whether it's the soft glow from the flame or the rich fragrances that fill your home, candles have a way of elevating your mood and adding something special to the environment. Giving candles as gifts is a great way to let someone know that you're thinking about them and want them to have joy and peace in their home.
Of course, not all scented candles are created equal. When it comes to finding the best ones for family, friends, coworkers or whoever else is on your gift list, there are some things you need to consider. Check out our candle buying guide to make the candle-buying process as easy as possible, whether you're shopping for Christmas gifts, birthday gifts or for any occasion.
1. Determine What Scent to Get
Scent has the ability to transport people from their everyday lives to far-away places without having to leave home. Fragrances can be deeply personal, but there are some that have a particularly wide appeal. The first thing you need to consider when buying a candle is what type of scent would be enjoyable to the recipient.
If you know the person well, then it probably won't be hard to find a scent that will make them happy. If you are shopping for someone you aren't overly close with, going with an especially popular scent might be the best idea. Fruity scents are almost universally appealing, as are cozy scents like vanilla. Candles with these types of fragrances make great gifts.
2. Consider the Scent Throw
In addition to finding the right scent, you also want to consider the "scent throw" when it comes to candles. This refers to how the scent is dispersed and whether it will fill an entire room or people will only be able to smell it when standing close to the candle.
How well a candle throws a scent will depend on several factors, including how strong the scent is and the quality of the candle. Some scents may be more subtle than others, but they should still be able to fill a room. If you want to make sure that the person receiving your gift truly gets to enjoy its fragrance, look for scented candles that are classified as "highly scented."
3. Think About How Long the Candles Will Burn
When buying scented candles as gifts, you want candles that are going to last. Not only does this ensure that the recipient gets to enjoy the fragrance for as long as possible, but you're also getting the most value for your money. How long it takes a candle to burn depends on the type of wax used and the number of wicks it has, among other things. More often than not, high-quality candles will have a longer burn time. In addition, candles made from soy wax generally burn longer and cleaner than candles made from paraffin wax. For example, our three-wick candles made from a soy wax blend burn for at least 35 hours.
Shopping for Scented Candles Is Easy at Goose Creek
Here at Goose Creek, we make shopping for scented candle gifts easy. Our products are made from the highest-quality ingredients, so they're clean burning, long lasting and feature incredible fragrances. With so many different scent options to choose from, you're sure to find a candle for everyone on your gift list.