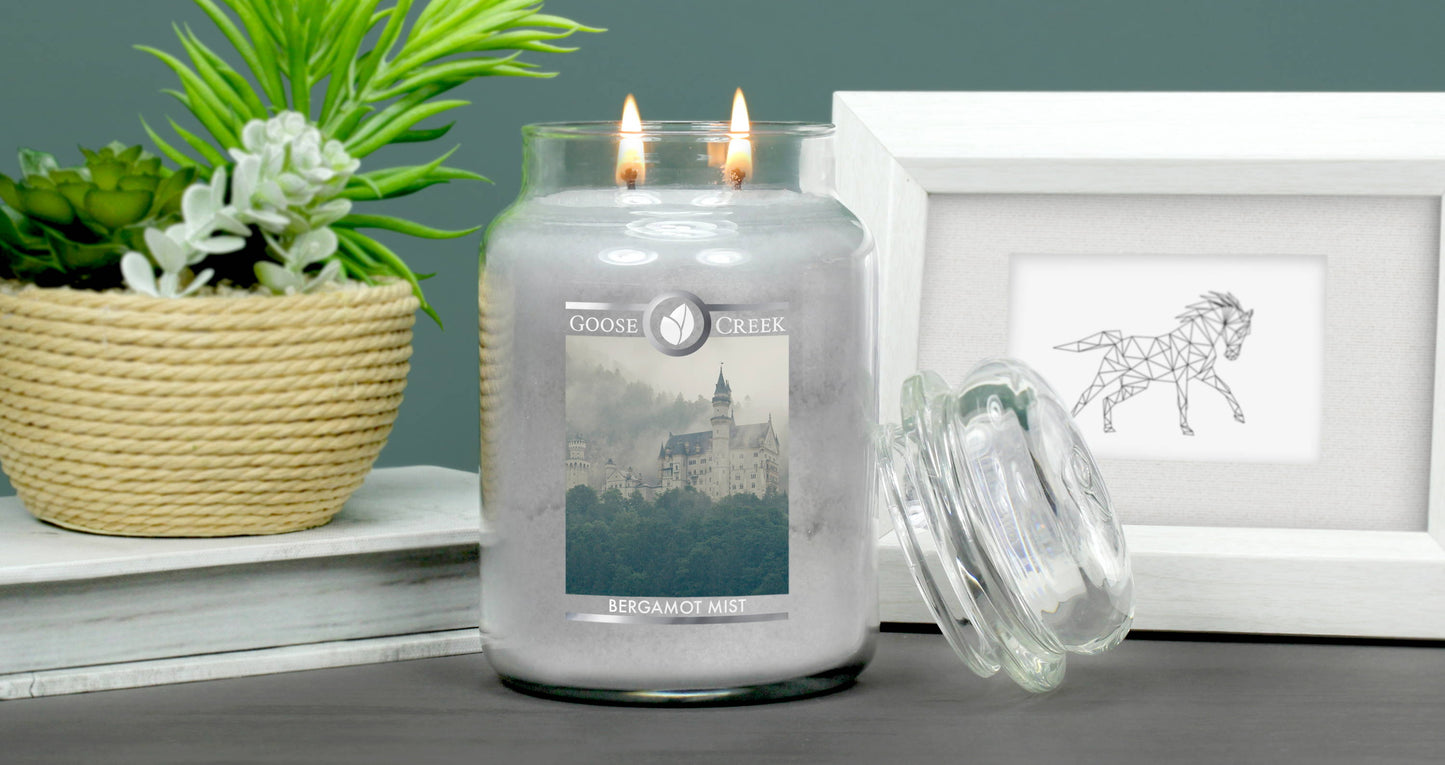 When I started blogging about Goose Creek Candles, I was shocked by the number of candle scents that Goose Creek sells. I have bought and burned their candles for years, so I thought I knew the majority of their scents. I had no clue. The first week I began writing about the candles, I received a large box filled with sample candle warmers. I was overwhelmed by the amazing smells and the intriguing titles of the samples. My three daughters were as curious and excited about the scents as I was. My youngest daughter especially loved one of the warmers and claimed it for her own. It has become her Goose Creek favorite because of the cool title and the amazing smell—Bergamot Mist.
Bergamot Mist…don't you just love the sound of that rolling off your tongue? I immediately researched the word "bergamot," and was surprised to find that it is a type of orange. It is an extremely fragrant fruit, and the outside is usually green or yellow depending on its ripeness. The bergamot is grown in southern Italy and France and in parts of Turkey. In Turkey, the fruit is used to make marmalade, but the juice of a bergamot is rarely used because of its extreme acidity. The bergamot is a favorite among perfume makers because of the rich oils found in its rind. The oils are extracted from the bergamot and used in many perfumes, essential oils, flavorings, and even candle scents!
After finding out that the bergamot is a fruit, I was surprised by the smell of the Bergamot Mist candle. It doesn't smell citrusy or fruity, yet it has this elusive scent that is almost mysterious. It is the perfect candle for a bedroom or bathroom and has a high end men's cologne vibe. My family loves it, and I know yours will love it too.
*davidlebovitz.com