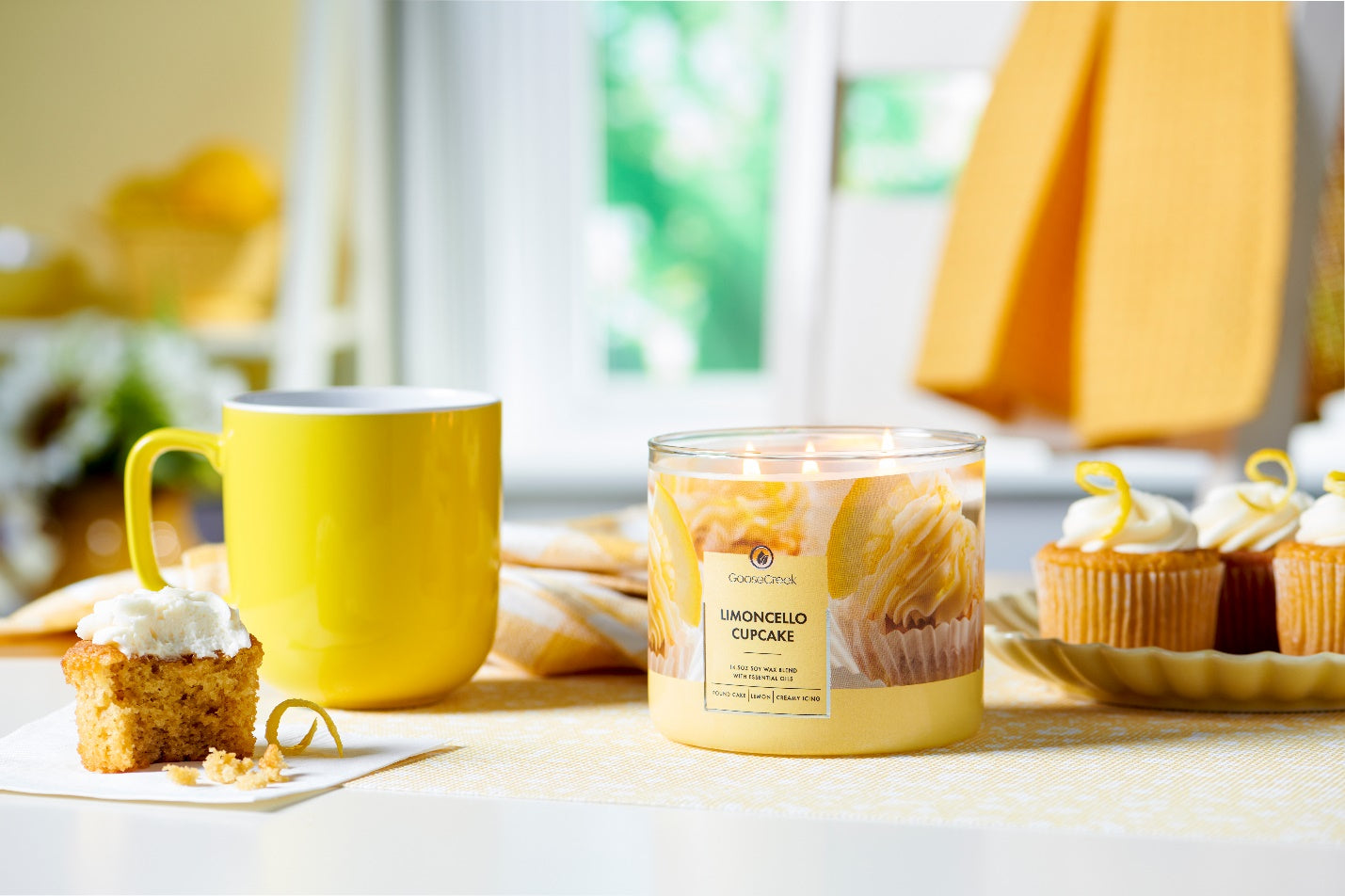 20 New Spring Candle Scents for Your Home
Spring is a beautiful time of year - and an exciting time to shop for new candle fragrances. You are going to love what Goose Creek has in store for you this spring!
We've been busy whipping up new spring scents that help you savor everything you love most about spring. Read this spring candle scents guide to get help choosing the best spring candles for you. From floral fragrances to seaside scents, we have it all!
Spring Is in Full Bloom
Spring is when flowers begin to peek above the ground, sprouting up seemingly overnight from seedlings to buds to full-on beautiful floral displays. You can celebrate the return of spring flowers with candles that fill your home with uplifting floral scents.
Backroad Blooms - This fragrance brings a fresh bouquet of honeysuckle and orange blossoms into your home. It's the kind of simple, yet highly fragrant pairing you may find while walking along a small country trail.
Drenched Daffodils - Imagine that a spring rain shower has fallen on a garden of daffodils. This fresh fragrance captures what that smells like.
Honeysuckle & Green Apple - Honeysuckle has a sweet, delicate scent that pairs well with the crisp tartness of green apple and supporting notes.
Lavender Twilight - This scent is what you might expect to smell while going for a relaxing twilight stroll near a meadow full of wild lavender.
Sweet Pea & Vanilla Bean - Sweet peas are bright and fragrant flowers that are a home garden favorite. You can enjoy their fragrance anytime, enhanced with warm vanilla bean and a hint of almond.
Relaxing Springtime Experiences
Light a Goose Creek 3-Wick Candle and escape to a place that makes you feel relaxed and rejuvenated. The following candles are great for at-home aromatherapy and spa days.
Day at Sea - Take a virtual trip on a boat that is riding the sea waves. Sit on the deck soaking in the warm sun while enjoying the fresh sea air and tranquil view.
Farmstand Melon - Surround yourself with the delightful aromas of fresh cantaloupe, watermelon, apple and kiwi.
Mineral Springs & Aloe - Turn your home into a spa oasis where you can unwind among the natural mineral springs.
Warm Spring Breeze - Enjoy this wonderfully fresh aroma that captures the feeling of taking a stroll in the sunshine.
Willow Tree Lane - Fall in love with the enchanting aromatic blend of willow trees, moss and melon.
Delicious Indulgences
Treat yourself to an indulgent foodie candle this spring. These candles smell amazing, and you can enjoy these calorie-free fragrances as often as you desire!
Caramel Vanilla Cone - A simple treat that is also a rich indulgence.
Cinnamon Sugar Vanilla - Home-baked goodness with a dollop of whipped cream.
Cookie Cream Pudding - So good you'll go back for seconds and thirds!
Espresso Cake Pop - A delightfully fun coffee confection.
Frozen Greek Yogurt - Milky, creamy and great for vanilla lovers.
Limoncello Cupcake - An Italian-inspired dessert treat, and a must if you love lemon pound cake.
Pink Bellini - Bursting with peaches, this wine blend-inspired fragrance is perfect for relaxing evenings.
Vanilla Birthday Cake - Celebrate anytime you feel like it with this classic fragrance.
Something for Strawberry Lovers
Springtime is strawberry season! These candles pay homage to popular desserts brimming with bright red, juicy strawberry goodness.
Strawberry Cheesecake Cupcake - Enjoy two favorite desserts blended into one tasty strawberry scent.
Strawberry Sponge Cake - Savor every moment of this delicious strawberry cake dessert fragrance.