This store requires javascript to be enabled for some features to work correctly.
Get free shipping on orders above $100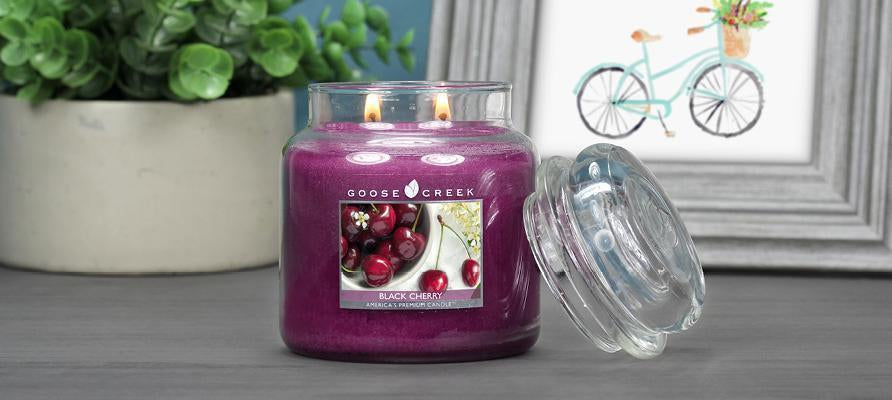 Sorry, there are no products matching your search
Create an Inviting Atmosphere
When you light your first Goose Creek candle, it will only take a minute or two to realize why they're different from other candles you've tried in the past. Before you know it, the room will be filled with a strong, pleasant aroma that's incredibly authentic. Whether you've chosen a sweet, fruity fragrance, something fresh and floral or a nature-inspired aroma, our candle scents are carefully crafted in-house to ensure that you get the best sensory experience. Our scents feature complex blends that make them endlessly inviting, which is good news considering that each of these medium jar candles burns for up to 75 hours.

Keep Your Space Safe
The ingredients inside each of these candle jars are completely safe and healthy to burn indoors. Unlike many other candle manufacturers, we use no harmful or banned chemicals in our products, and our wicks are made from lead-free cotton. Each fragrance is IFRA-approved and our candles are proudly made in the U.S. Choose one of these Goose Creek double-wick medium candles in a jar to get the best aromas, the best quality and the best prices on premium scented candles.