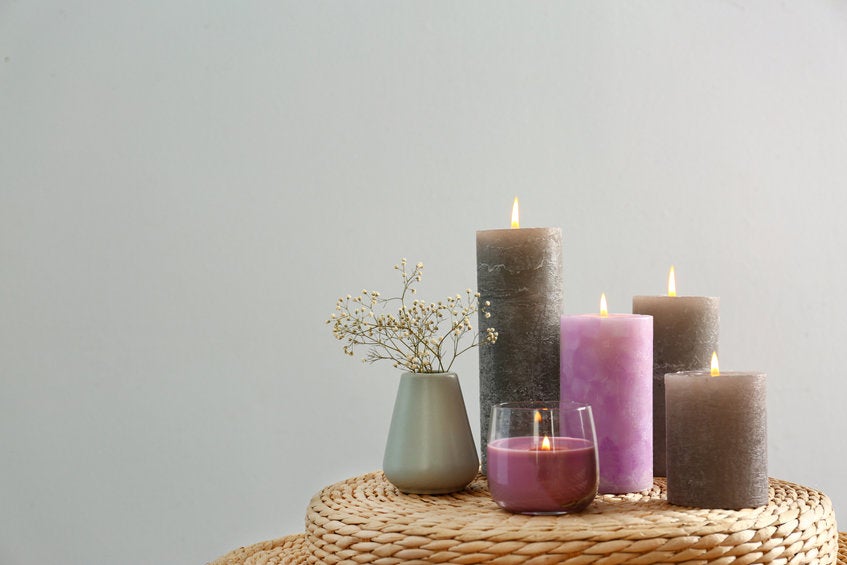 10 Unique Candle Scents You Won't Find Anywhere Else
Candles are often a dime a dozen at big box stores, but Goose Creek offers many unique scents you can't find anywhere else. In addition to offering clean-burning, long-lasting candles, we offer some truly unusual scents your local store won't carry. Here are 10 unique candle scents you'll love:
1. California Coast. There's nothing like the smell of standing right on the coast of the Pacific Ocean, and this candle captures it. Citrus, cool waters, sea breeze and beach woods scents combine to make you feel like you're there again.
2. Staying Home. The comforts of home can be really sweet. This candle incorporates notes of amber, bergamot, mandarin, vanilla, patchouli, sandalwood and cashmere to remind you why there's no place like home.
3. Morning Mist. This outdoorsy candle evokes memories of a morning walk through the misty forest. Mountain fog, bergamot, eucalyptus and woods aromas combine to bring you on a mental vacation to the forest.
4. Bourbon. Perfect for the bourbon-lovers in your life, this candle includes notes of white citron, vanilla orchid, cinnamon stick, Kentucky bourbon, amber, oak barrel and cedarwood. It's a one-of-a-kind combination of warm scents.
5. Graveyard Fog. This dark, mysterious scent evokes feelings of a graveyard visit, with its black musk and woods scents. You'll love the candle's fitting spiderweb decorations, too.
6. Cozy Kitten. You don't have to love kittens to love this fragrance, an artful mix of spun sugar, grapefruit, red berries, jasmine, dahlia, patchouli, sandalwood and vanilla. It all blends together to create a warm, loving scent that just says "home."
7. Pure White Sands. This unique scent will transport you to your last trip to the beach. Enjoy the prominent sea spray, green tea, bergamot and grapefruit scents, combined with tropical sands, jasmine, lavender, vetiver and amber.
[Pictured here: Belgium World Traveler candle]
8. World Traveler Candles. Searching for a gift for the person who has everything? How about a candle that commemorates a treasured trip to Germany, Romania or Mexico? We've artfully captured the scents of these countries, and added graphics to represent them, in these large three-wick candles. Choose from 26 locations, including a sugared apple tart candle for Poland and a sweet tiramisu candle for Italy.
9. Varsity Jacket. Savor the scents of leather, combined with amber lavender, patchouli and woods. A fabulous choice for men, this unique candle might evoke memories of your high school glory days, yet it's grown-up enough to burn with pride now. Available in our three-wick jar, this candle is a great value.
10. Barbershop. Remember that feeling of going to the barber shop with your father? We've captured it in this candle, with prominent scents of lemon oil and shaving cream, plus geranium, sheer white spice, patchouli oil, white musk and fresh powder. You can't go wrong with this unique scent, made especially for men but pleasant to women too.
Looking for more unique scents? We have so many! Visit our site and shop for your favorites! We offer a range of three-wick candles, candles for men, aromatherapy candles, wax melts and more.