This store requires javascript to be enabled for some features to work correctly.
Get free shipping on orders above $100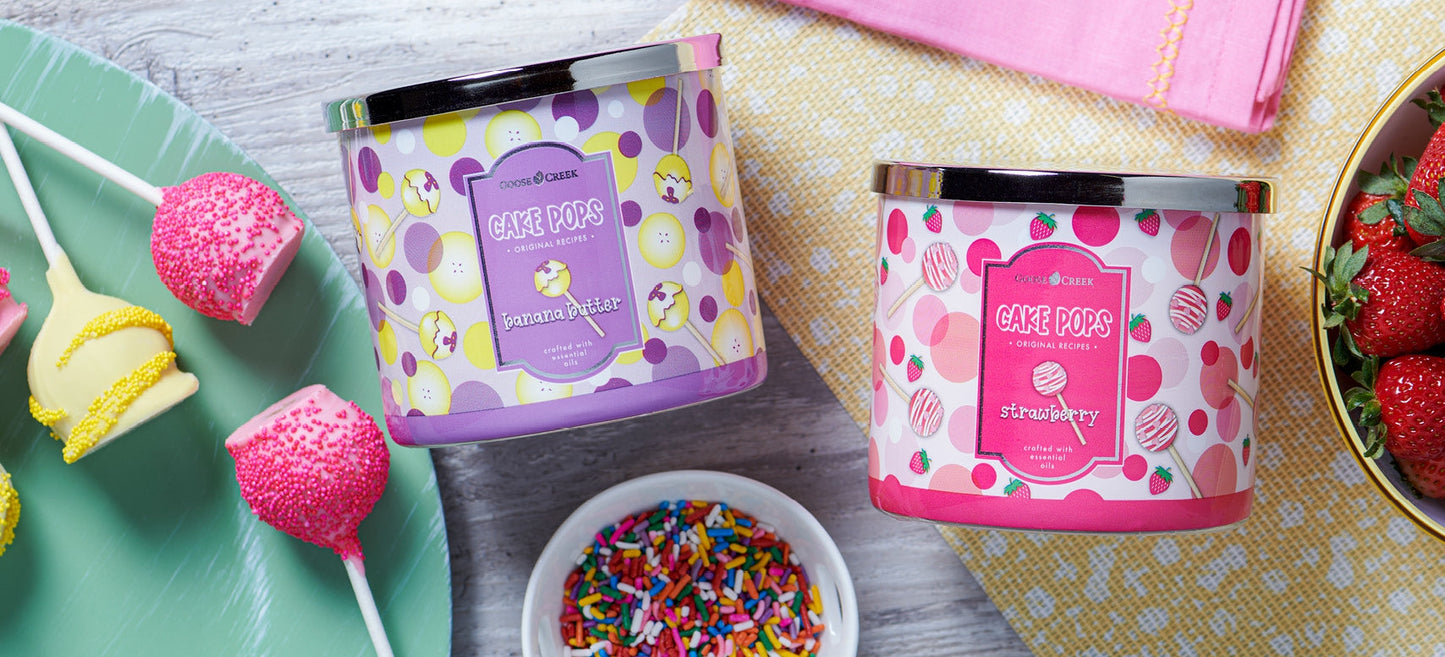 Sorry, there are no products matching your search
Cake Pops Collection - Cake-Scented Dessert Candles
Cake pops in a candle? If this sounds like a fun way to brighten up the atmosphere of your home, you're right! These dessert candles feature mouthwatering scents, and our Cake Pops Collection is sure to become one of your all-time favorite candle collections. In fact, these cake-scented candles are so popular that it's not unusual for one or more flavor blends to sell out, so grab yours while they're available! If the cake flavor you desire is sold out, just click the "notify me" button to be alerted when it's back in stock.
Realistic Cake Pop Scents
Like any great chef, our team of fragrance crafters puts lots of time and effort into recreating specific, real-life cake flavors in fragrance form. They keep revising the recipe until the aroma is as close as possible to the real thing. That's why our cake-scented candles are a big hit with dessert candle fans of all ages. Try a scented cake pop candle today and see if you agree that they fill the room with the delicious aromas of buttery, sweet cake enhanced with fruit, chocolate or vanilla flavoring. Burning these fun candles is the next best thing to making your own homemade cake pops!
Large Jars with Three Wicks
We make our cake pop candles in large jars to give you the maximum amount of aromatic pleasure. Each premium soy wax scented candle provides 35 hours of burn time, and that means you can light the three clean-burning wicks over and over again, whenever you're ready to enjoy the candle's sugary goodness.
Great for Parties
Cake pop dessert candles are a great way to create a scented backdrop for birthday parties and other special occasions. Their decorative jars are bright, fun and complement any party setting!