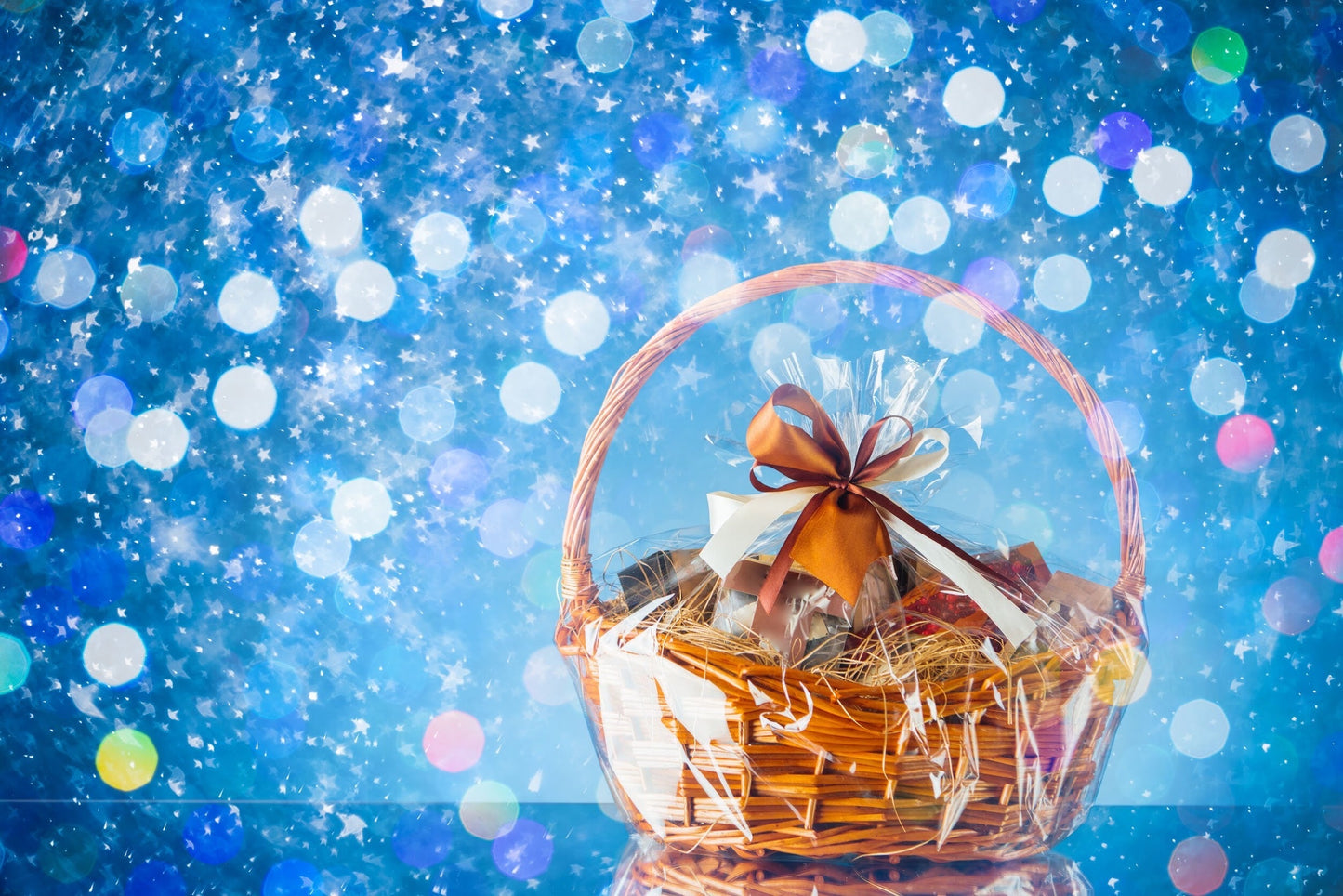 DIY Candle Gift Basket Ideas to Celebrate Any Occasion
DIY Candle Gift Baskets: Ideas to Celebrate Any Occasion
DIY gift baskets are perfect if you love giving your friends and loved ones personalized gifts. Are you looking for unique gifts for candle lovers? Or how about gift basket ideas for a special occasion or even ones that follow a theme? If so, then let's take a look at some creative DIY baskets that can serve as a great alternative to traditional gifts.
Mother's Day Gift Basket
Self-care can be crucial for a mother's health and well-being. Let her know that you love and appreciate her with a thoughtful gift basket. Be sure to include some pampering essentials like the Perfect Day Hydrating Body Lotion, Perfect Day Hydrating Hand Cream and Perfect Day Lush Foaming Hand Soap to help create a perfect mother's day! The fragrance of amber, sandalwood and sugar crystals will warm her heart and soften her skin, too.
And for a little extra pampering, why not include a luxurious bath bomb or a jar of Himalayan soaking salts, too?
Aromatherapy can be a useful tool when it comes to mental health. The Harmony Aromatherapy Large 3-Wick Candle will envelop her in the sweet scent of honey and wildflower to bring about a sense of inner happiness and peace. Another aromatherapy candle that promotes emotional purification is the Cleanse Wildflower Ginger Tea Aromatherapy 3-Wick Candle. This scent delivers a restorative blend of tea leaves, honeysuckle, jasmine and citrus.
To top things off, go ahead and put her favorite snack and drink (alcoholic or non-alcoholic) into the gift basket, and… voila! Another Mother's Day success story.
Wedding Gift Basket
If you have a special pair of friends that are getting ready to tie the knot, then here are some great ideas for items that they both will enjoy. Since marriage is the start of a life-long journey together, a perfect way to symbolize that timelessness is to include a candle for every season of the year.
Additional aromatic items that could be added to a wedding gift basket are The Snuggle is Real Room Spray or the Champagne Bubbles Shower Gel that the bride and groom can both enjoy.
To add a personalized touch to your gift, drape a set of custom hand towels across the bottom of the basket. You could even roll the towels up and tie a pretty white ribbon around each one for a beautiful finishing touch.
Housewarming Gift Basket
The Warm and Welcome Wax Melts along with a decorative wax warmer would be a wonderful gift to give the new homeowners. You could even include a Warm and Welcome Room Spray and Lush Foaming Hand Soap.
Or why not put together a basket using the popular farmhouse theme? Find (or make) a cute metal or wooden 'Home Sweet Home' sign and then put any of the adorable candles from the Modern Farmhouse Collection.
Another great housewarming basket idea is to pair some small succulents (or a smaller-sized houseplant) with the Succulents Large 3-Wick Candle or the Breathe Lemongrass and Sage Aromatherapy 3-Wick Candle.
Movie Lover's Gift Basket
With this gift basket, including a fun assortment of classic movie theater candies is a definite must! (Sno Caps, Sour Patch Kids, Skittles, Milk Duds and Nerds are perfect options).
The nostalgic smell of salt and buttered popcorn mixed with a touch of sparkling berries and vanilla is what the recipient of your gift will experience when they light the Dazzling Popcorn Candle. Or another great scent option would be the Butter Cookie Large Jar Candle.
Line the bottom of the basket with a soft, comfy blanket to take this movie lover's gift to the next level. And don't forget to include the popcorn too, of course! You should be able to find a variety of popcorn flavor shakers at your local grocery store to add in a nice little flavorful touch.
If you really wanted to go all the way here, you could get a movie theater gift card to pop into the gift basket as well.
Bridal Shower Gift Basket
A fancy bottle of wine paired with a set of wine glasses is sure to be a hit for a bridal shower gift. You can add an indulgent treat by filling up the glasses with chocolates (Hershey's Kisses, anyone?) or any other type of candy favorite.
To round out your bridal shower gift basket, add a candle like Optimistic Vibes or Whipped Vanilla Dreams.
Christmas Gift Basket
With so many delectable holiday scents to choose from, you are sure to find at least a few Christmas candles from Goose Creek to include in your gift basket.
A cute Christmas mug stuffed with hot cocoa, mini marshmallows and candy canes is a yummy gift to give during the holidays.
To give your gift basket a more festive look, you can decorate it with ribbon, bows or even pinecones. In place of using regular basket grass at the bottom of your gift basket, you could also try putting some Christmas tinsel there instead. The personal touches are what makes a present thoughtful, so use these ideas to help inspire you to make the best DIY gift basket for your friend, partner or family member.