This store requires javascript to be enabled for some features to work correctly.
Tea Tree 100% Natural Essential Oil 15ml
Tea Tree Oil
100% Tea Tree Oil
(Melaleuca alternifolia)

Not diluted. 100% pure natural essential oil. No fillers, no isolates, no carriers & no chemicals.

• No synthetic fragrances, no parabens, no GMOs, and no animal testing
• Plant-friendly, chemical-free pest controls, and fertilizers.
• 100% pure and natural to the last drop. Each bottle is pure, fresh, and traceable.
• All Goose Creek 100% Natural Essential Oils are sourced worldwide.
• Bottled in the USA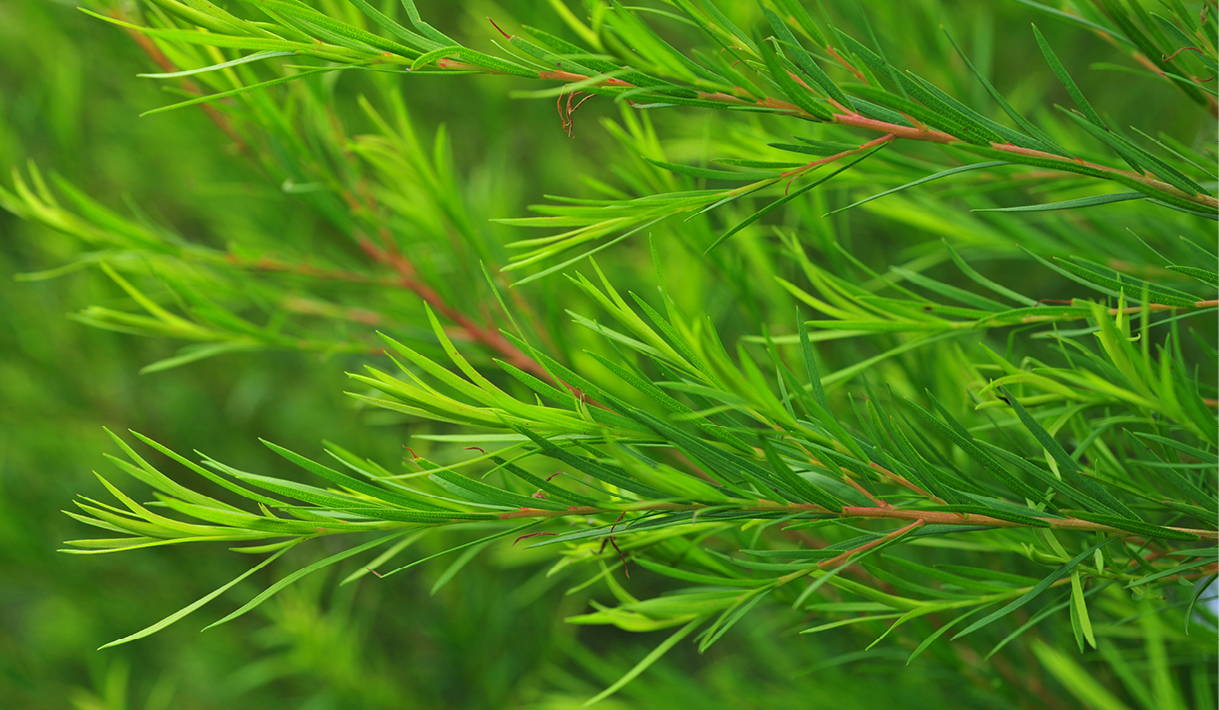 Tea tree essential oil is different from most other essential oils in that it is often admired and used for its antifungal and antiseptic benefits. For this reason, it is important to find a resource that provides you with the purest form of tea tree oil, meaning there are no additives or fillers included that can change the effectiveness of its natural compounds.
Goose Creek is a trusted source for this popular oil because our 100% natural tea tree essential oil comes in its pure, undiluted state, with no additives, chemicals, carriers or isolates. As for its aroma, tea tree oil has a strong, medicinal fragrance that blends with refreshing, herbal notes.
Tea tree essential oil has traditionally been used as a topical treatment for acne, athlete's foot, cuts, insect bites, itching, ringworm, sores, warts and more. For best results and safety, follow all product instructions and dilute the oil before applying it to skin. Add this pure and natural tea tree oil to your essential oil collection today!

Our Promise!
"We refuse to add any dilutants, isolates, carrier oils, or other chemicals to our oils. This means that our botanical fragrance oils have not been mixed with anything! Just 100% pure & natural!


About our oils:
100% natural & 100% pure! What does this mean to us? No dilutants, isolates, carrier oils, or other chemicals in our oils. Our botanical fragrance oils have not been mixed with anything! Our essential oils are 100% pure and natural and are the most premium available on the market! No synthetic fragrances, no parabens, no GMOs, and no animal testing with our oils!

Use Ideas:
• Add a few drops to a spray bottle of water to clean and purify surfaces.
• Diffuse in the home to freshen and purify the air.
• Diffuse to control and eliminate unwanted odors.
• Great for soothing occasional skin irritations.
How to use:


Diffusion: Use 3-4 drops in any high-quality diffuser
Topical use: Apply 1-2 drops to non-sensitive areas. Dilute with a carrier oil to minimize any skin sensitivity. See additional precautions below.


Cautions
Possible skin sensitivity. Keep out of reach of children. If you are pregnant, nursing, or under a doctor's care, consult your physician. Avoid contact with eyes, inner ears, and sensitive areas.
Customer Reviews
Total 5 star reviews: 5
Total 4 star reviews: 1
Total 3 star reviews: 0
Total 2 star reviews: 0
Total 1 star reviews: 0
100%
would recommend this product
tea tree is good for cleaning and disinfecting

Tea tree

Loved it! Using on fungal toenails and it is actually helping.

Great Scent!!

Nice! I use this in my diffuser only, love to scent!

Price

For the price I was pleased with the amount of oil. I have tried it on my skin tags and so far it is working well. It doesn't burn my skin.
Reviews Loaded
Reviews Added