This store requires javascript to be enabled for some features to work correctly.
Orange 100% Natural Essential Oil 15ml
Orange Oil
100% Orange Oil
(Citrus sinensis)

Not diluted. 100% pure natural essential oil. No fillers, no isolates, no carriers & no chemicals.

• No synthetic fragrances, no parabens, no GMOs, and no animal testing
• Plant-friendly, chemical-free pest controls, and fertilizers.
• 100% pure and natural to the last drop. Each bottle is pure, fresh, and traceable.
• All Goose Creek 100% Natural Essential Oils are sourced worldwide.
• Bottled in the USA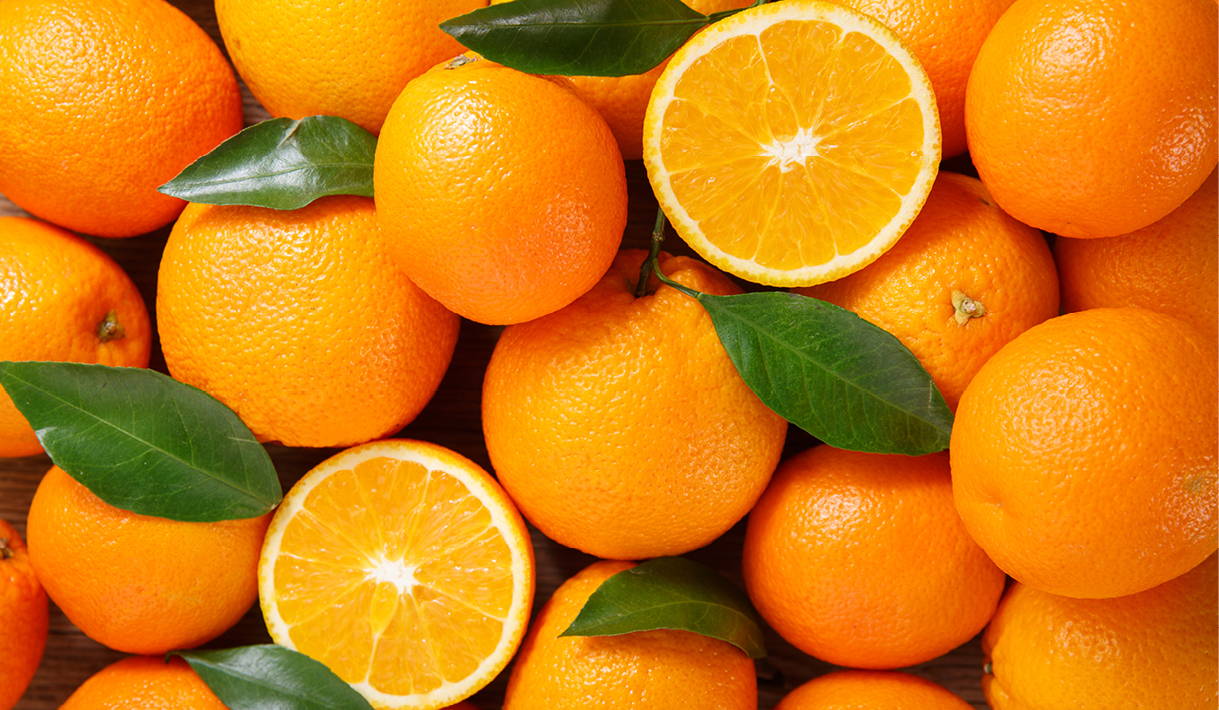 Naturally pure orange essential oil is extracted from the peel of fresh oranges. If you've ever peeled an orange and smelled the inside of its skin, you already know what to expect when you diffuse this oil into a room. You are going to be captivated by its alluringly bright, citrusy notes. The main difference between the scent of a fresh-peeled orange and this oil is that the oil is concentrated - producing a more powerful fragrance experience.
When it comes to the benefits of orange essential oil, this oil is highly valued for being a mild, natural sedative for relaxation. It can help bring about feelings of calm, and you may even feel happier as the aroma fills the space with its uplifting fragrance. Orange essential oil also has benefits when used in topical remedies: It's widely known to be an excellent inflammation reducer, and orange oil is also used as a natural antiseptic. Just be sure to follow usage instructions and dilute the oil before applying it to skin.
When you buy your orange oil from Goose Creek, you are getting the purest, highest-quality oil available. This 100% natural, undiluted orange oil contains no chemicals, carriers, isolates or additives.

Our Promise!
"We refuse to add any dilutants, isolates, carrier oils, or other chemicals to our oils. This means that our botanical fragrance oils have not been mixed with anything! Just 100% pure & natural!


About our oils:
100% natural & 100% pure! What does this mean to us? No dilutants, isolates, carrier oils, or other chemicals in our oils. Our botanical fragrance oils have not been mixed with anything! Our essential oils are 100% pure and natural and are the most premium available on the market! No synthetic fragrances, no parabens, no GMOs, and no animal testing with our oils!

Use Ideas:
• Diffuse orange oil with other citrus oils for a refreshing, sunshine experience.
• Add orange oil to your cleaning solution for cleansing, odor-neutralizing power.
• Great for removing sticky residues from non-porous surfaces.
How to use:


Diffusion: Use 3-4 drops in any high-quality diffuser
Topical use: Apply 1-2 drops to non-sensitive areas. Dilute with a carrier oil to minimize any skin sensitivity. See additional precautions below.


Cautions
Possible skin sensitivity. Keep out of reach of children. If you are pregnant, nursing, or under a doctor's care, consult your physician. Avoid contact with eyes, inner ears, and sensitive areas.
Customer Reviews
Total 5 star reviews: 10
Total 4 star reviews: 1
Total 3 star reviews: 0
Total 2 star reviews: 0
Total 1 star reviews: 0
100%
would recommend this product
Love

Perfect! The orange really comes through. Very pleased with the product.

Orange essential oil

I love the orange essentials oil in my defuser in my kitchen. Makes it smell like I've just peeled an orange.

Orange 100% Natural Essential Oil 15ml

I love the fragrance! I use it in my humidifier. Not only does it smell great, it makes it easier to breathe.

Smells like orange grove in Florida

It smells so good it smells like I just stepped out into an orange grove in Florida
Reviews Loaded
Reviews Added