This store requires javascript to be enabled for some features to work correctly.
Lemongrass 100% Natural Essential Oil 15ml
Lemongrass Oil
100% Lemongrass Oil
(Cymbopogon flexuosus)

Not diluted. 100% pure natural essential oil. No fillers, no isolates, no carriers & no chemicals.

• No synthetic fragrances, no parabens, no GMOs, and no animal testing
• Plant-friendly, chemical-free pest controls, and fertilizers.
• 100% pure and natural to the last drop. Each bottle is pure, fresh, and traceable.
• All Goose Creek 100% Natural Essential Oils are sourced worldwide.
• Bottled in the USA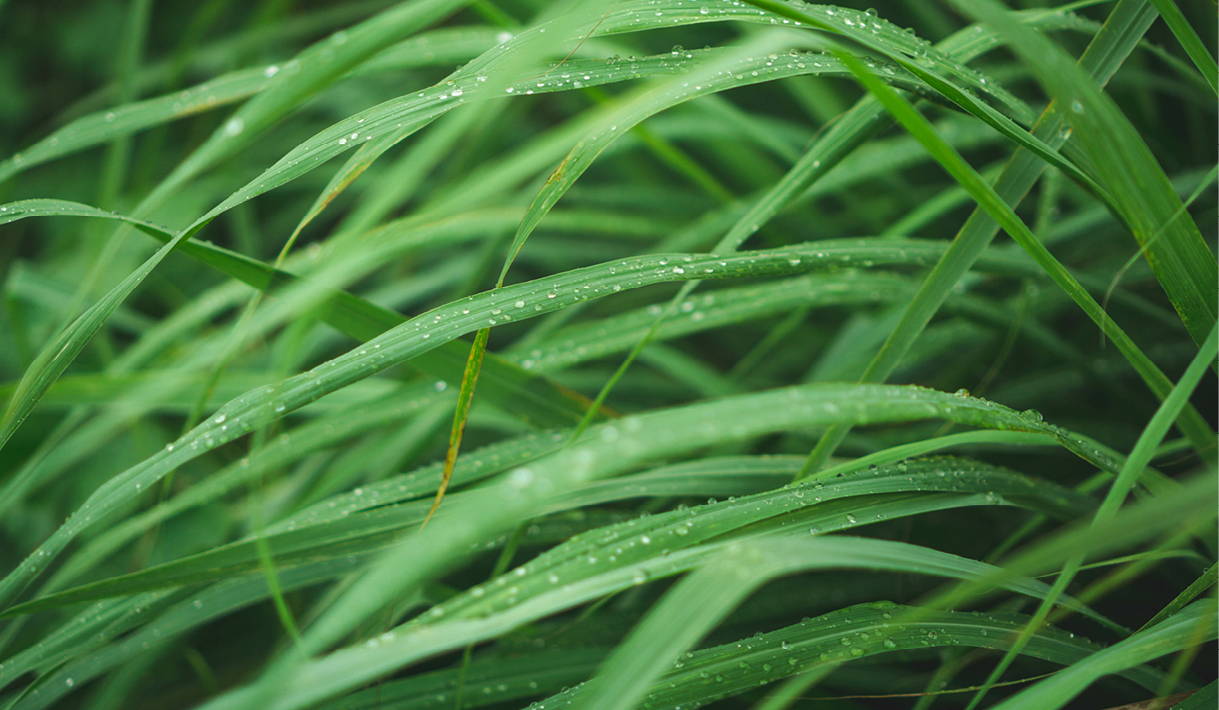 You are certain to get a thrilling pick-me-up experience when you diffuse Goose Creek's 100% natural lemongrass essential oil into the air. If you enjoy the aroma of lemons, this lemongrass essential oil is sure to ramp up that enjoyment twofold. Think of it as the ultimate lemony fragrance; the aroma is quite intense, and you only need a small amount to get the full benefits of its aromatic essence. And because our lemongrass oil is completely plant-based and undiluted, with no extra additives, all you need to do is place a drop or two into your diffuser to experience the full power of this invigorating scent.
For aromatherapy purposes, you can use this oil to boost your mood - it can help put you in a positive state of mind. It's also great for those times when you're feeling tired or rundown. Lemongrass can lift your spirits, recharge your energy and help you gain more mental focus. As for other lemongrass oil benefits, when applied as directed, it can be used to help aid conditions such as acne and muscle aches and pains. It's even sometimes used as a natural insect repellent!

Our Promise!
"We refuse to add any dilutants, isolates, carrier oils, or other chemicals to our oils. This means that our botanical fragrance oils have not been mixed with anything! Just 100% pure & natural!


About our oils:
100% natural & 100% pure! What does this mean to us? No dilutants, isolates, carrier oils, or other chemicals in our oils. Our botanical fragrance oils have not been mixed with anything! Our essential oils are 100% pure and natural and are the most premium available on the market! No synthetic fragrances, no parabens, no GMOs, and no animal testing with our oils!

Use Ideas:
• Has a bright, fresh lemony aroma for fresh-clean home experience.
• Effective at eliminating unwanted odors when diffused in the home.
• Can enhance a massage experience when blended.
• Great for naturally repelling insects.



How to use:


Diffusion: Use 3-4 drops in any high-quality diffuser
Topical use: Apply 1-2 drops to non-sensitive areas. Dilute with a carrier oil to minimize any skin sensitivity. See additional precautions below.


Cautions
Possible skin sensitivity. Keep out of reach of children. If you are pregnant, nursing, or under a doctor's care, consult your physician. Avoid contact with eyes, inner ears, and sensitive areas.


Lemongrass
100% Lemongrass
(Cymbopogon flexuosus)
Lemongrass promotes positivity and improves concentration.
• Plant-friendly, chemical-free pest controls, and fertilizers.
• 100% pure and natural to the last drop. Each bottle is pure, fresh, and traceable.
• All Goose Creek 100% Natural Essential Oils are sourced worldwide.
• No Animal Testing
• Bottled in USA


Customer Reviews
Total 5 star reviews: 17
Total 4 star reviews: 2
Total 3 star reviews: 0
Total 2 star reviews: 0
Total 1 star reviews: 0
100%
would recommend this product
Great fragrance!

This oil smells wonderful!

My favorite.

Lemongrass has always been one of my favorite scents. Just freshens up the whole house. I use about 10 drops in my diffuser.

One of the best Natural Essential Oils

It makes the house smell so fresh and welcoming. Not an overbearing sent. You will love it! I do!

True!

True to it's scent. Very strong, less is better in a diffuser. I am really enjoying it.
Reviews Loaded
Reviews Added