This store requires javascript to be enabled for some features to work correctly.
Lavender Hybridia 100% Natural Essential Oil 15ml
Lavender Hybridia / Lavandin Oil
100% Lavedner Hybridia (Lavandin) Oil
(Lavandula Hybridia)

Not diluted. 100% pure natural essential oil. No fillers, no isolates, no carriers & no chemicals.

• No synthetic fragrances, no parabens, no GMOs, and no animal testing
• Plant-friendly, chemical-free pest controls, and fertilizers.
• 100% pure and natural to the last drop. Each bottle is pure, fresh, and traceable.
• All Goose Creek 100% Natural Essential Oils are sourced worldwide.
• Bottled in the USA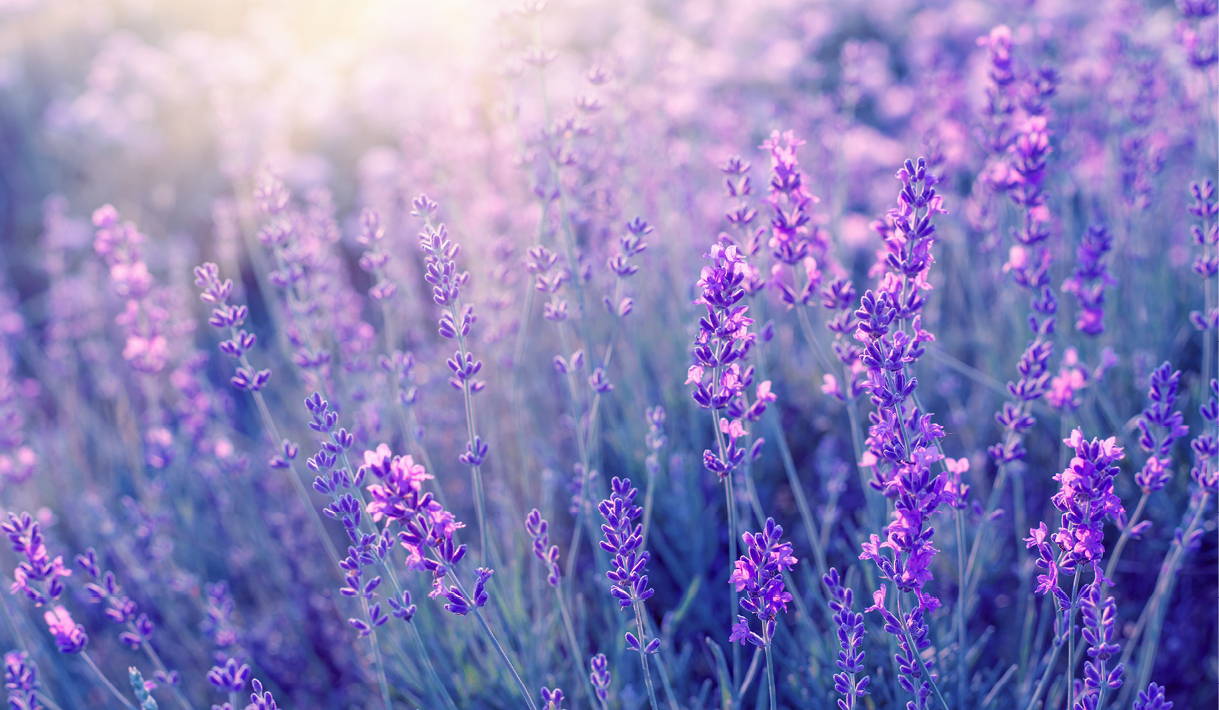 Lavender essential oil has been prized for its beautifully languid scent for hundreds of years. Fans of lavender oil revel in its soothing floral essence. But did you know that there are different types of lavender essential oils? Due to a happy accident of nature involving bees and plant pollination, a new type of hybrid lavender plant was created, and people soon discovered that it has its own wonderful, aromatic scent. Our pure, natural lavender hybridia essential oil is made from a cross-pollination between the English lavender plant and the spike lavender plant. Each bottle of our lavender hybridia essential oil contains only undiluted, plant-based lavender oil with no chemicals or additives.
Also known as lavandin or French lavender essential oil, lavender hybridia oil is an excellent mood lifter with an aromatic profile that is more complex and masculine thanks to the addition of camphor compounds. Studies have shown that lavender essential oil can help provide a boost to one's self-esteem and mental wellness, making it an ideal aromatherapy choice for those times when you're feeling down. If you're a lavender fan, you'll want to add our lavender hybridia oil to your collection!

Our Promise!
"We refuse to add any dilutants, isolates, carrier oils, or other chemicals to our oils. This means that our botanical fragrance oils have not been mixed with anything! Just 100% pure & natural!


About our oils:
100% natural & 100% pure! What does this mean to us? No dilutants, isolates, carrier oils, or other chemicals in our oils. Our botanical fragrance oils have not been mixed with anything! Our essential oils are 100% pure and natural and are the most premium available on the market! No synthetic fragrances, no parabens, no GMOs, and no animal testing with our oils!

Use Ideas:
• Great for diffusing for a calming, restful and relaxing enviroment.
• Great for bedding, linens, pillows, or bottoms of feet at bedtime.
• Great for soothing occasional skin irritations.
• Great for adding to a spray bottle to freshen any room, mattress, car and more.
How to use:


Diffusion: Use 3-4 drops in any high-quality diffuser
Topical use: Apply 1-2 drops to non-sensitive areas. Dilute with a carrier oil to minimize any skin sensitivity. See additional precautions below.


Cautions
Possible skin sensitivity. Keep out of reach of children. If you are pregnant, nursing, or under a doctor's care, consult your physician. Avoid contact with eyes, inner ears, and sensitive areas.
Customer Reviews
Total 5 star reviews: 14
Total 4 star reviews: 1
Total 3 star reviews: 1
Total 2 star reviews: 0
Total 1 star reviews: 0
94%
would recommend this product
Lavender Hybridia

Love these oils. I love all Lavender combinations. This one smells good but not my actual favorite.

Relaxation

Perfect just before bed, helps with my headaches and sleep.
Reviews Loaded
Reviews Added