This store requires javascript to be enabled for some features to work correctly.
Grapefruit 100% Natural Essential Oil 15ml
Grapefruit Oil
100% Grapefruit Oil
(Citrus paradisi)

Not diluted. 100% pure natural essential oil. No fillers, no isolates, no carriers & no chemicals.

• No synthetic fragrances, no parabens, no GMOs, and no animal testing
• Plant-friendly, chemical-free pest controls, and fertilizers.
• 100% pure and natural to the last drop. Each bottle is pure, fresh, and traceable.
• All Goose Creek 100% Natural Essential Oils are sourced worldwide.
• Bottled in the USA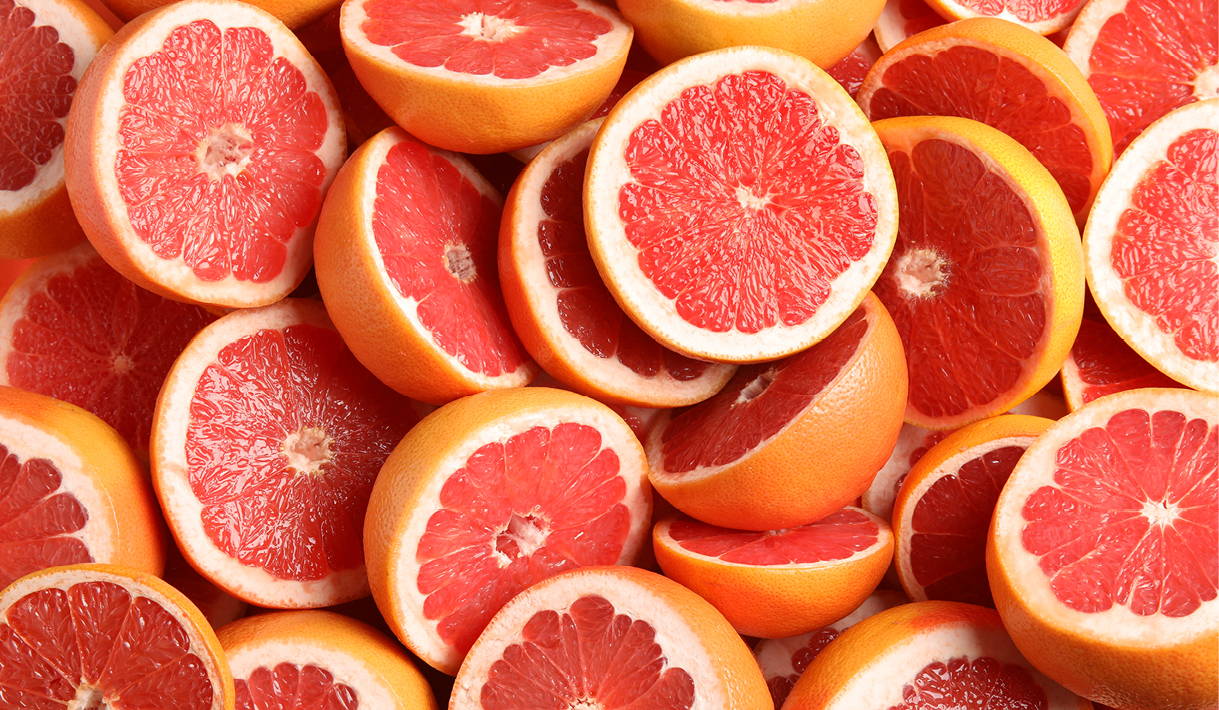 If you're someone who loves eating a grapefruit for breakfast or drinking a glass of grapefruit juice, our grapefruit essential oil is another way to enjoy one of your favorite fruits. Its tangy, full-bodied taste and nutrient content (it is especially high in vitamin C) are the main benefits of consuming grapefruit. But does grapefruit essential oil have benefits too? Why yes, it does, and you may be surprised at what research studies have revealed!
When it comes to using grapefruit essential oil for aromatherapy, it is often used as a mood enhancer, meaning its bright, citrusy compounds can help reduce anxiety and stress. Some research has shown it may even help reduce high blood pressure.
Additional grapefruit essential oil benefits are realized when using it as an ingredient in topical formulations. For instance, the oil is believed to have potent antibacterial, antimicrobial and antioxidant properties, making it a natural choice for everything from acne treatments to disinfectant housecleaning formulas. (Just be sure to use as directed and dilute this pure oil before applying it to skin.) Best of all, our grapefruit essential oil is 100% natural and pure, containing no fillers, isolates, carriers or chemicals.

Our Promise!
"We refuse to add any dilutants, isolates, carrier oils, or other chemicals to our oils. This means that our botanical fragrance oils have not been mixed with anything! Just 100% pure & natural!


About our oils:
100% natural & 100% pure! What does this mean to us? No dilutants, isolates, carrier oils, or other chemicals in our oils. Our botanical fragrance oils have not been mixed with anything! Our essential oils are 100% pure and natural and are the most premium available on the market! No synthetic fragrances, no parabens, no GMOs, and no animal testing with our oils!

Use Ideas:
• Great for diffusing for a refreshing, uplifting, citrusy aroma.
• Cleanses and eliminates unwanted odors when used in a diffuser.
• Perfect for adding a boost to your home-cleaning routine.
How to use:


Diffusion: Use 3-4 drops in any high-quality diffuser
Topical use: Apply 1-2 drops to non-sensitive areas. Dilute with a carrier oil to minimize any skin sensitivity. See additional precautions below.


Cautions
Possible skin sensitivity. Keep out of reach of children. If you are pregnant, nursing, or under a doctor's care, consult your physician. Avoid contact with eyes, inner ears, and sensitive areas.
Customer Reviews
Total 5 star reviews: 8
Total 4 star reviews: 0
Total 3 star reviews: 0
Total 2 star reviews: 0
Total 1 star reviews: 0
100%
would recommend this product
I ordered the candle and the essential oil for my sister for her birthday.

Both the candle and the oil were a big hit.. the scent was amazing. Love both.

Fresh and Fruity!

Awesome Fresh grapefruit scent!

Very nice

I love the smell of grapefruit and this one is spot on for me! Will add a few drops to the washer when washing my pillows.

At Lovely Scent

Added some to unscented scent beads and it my favorite scent. I have it in my guest bath and it is a lovely fragrance.
Reviews Loaded
Reviews Added