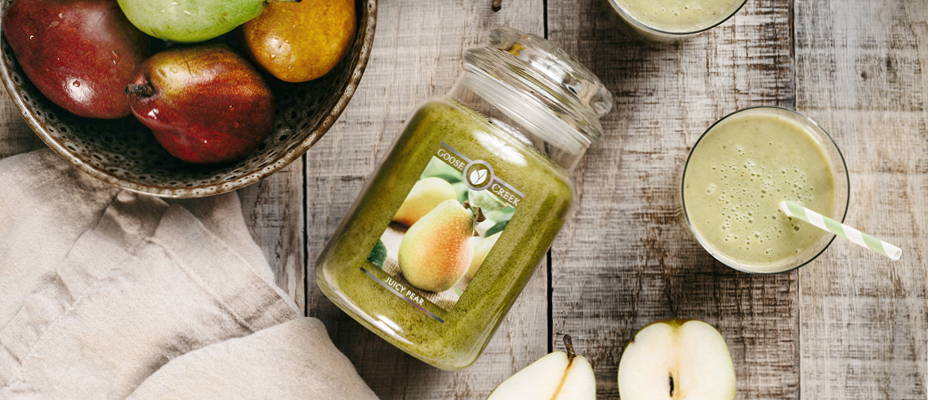 Find answers to some of our most asked questions.
What are your hours of operation?
Goose Creek's hours of operation are Monday through Friday 8:30 am to 5:00 pm eastern standard time.
How can I contact customer service?
There are two ways to contact our customer service. Customer phone number is 800-775-1388 E-mail at support@goosecreekinc.com.
What is your shipping time and what services do you use?
Goose Creek ships within 2-3 business days from the time the order is placed. In some cases, during special promotions, ship times can be longer. It is our goal to ship orders as quickly as possible. You will receive your package via FedEx.
Do not use candle toppers or alluma lids.
Goose Creek candles have two wicks for a clean and even burn. Placing a candle topper or alluma lid on top of the candle is a safety hazard. The candle could potentially overheat or shatter. Use only Goose Creek approved accessories with Goose Creek candles.
 Do you do price adjustments?

We are proud to offer great promotions for our customers. Promotions change frequently making it very challenging to do price adjustments. In most cases Goose Creek will not honor a price adjustment. Orders that have already shipped, are over 24 hours old or have a total less than $10 are not eligible for a price adjustment. Only online purchases are considered for adjustment. To speak to a customer service representative about an adjustment to your order you can call 800.775.1388.
What is your return policy?
Thinking of making a return?
We hate to hear that your order did not work out for you! Our desire is for you to be happy with each and every purchase you make with us. If you wish to return your items for a complete refund, you can return them to us at the address listed below. Please be sure to wrap them well to prevent breakage.
Return address:
Goose Creek Candle
Returns Department
1498 S. Wallace Wilkinson Blvd.
Liberty, KY 42539

Problems with your order?
If you have an issue with your order, you may not be required to return it to us*.

Broken, damaged, and defective items generally do not need be returned to us. Please reach out to us if you have any issues with your order. If you are missing items, have a defective or broken item, a team member will take care of you quickly. Please note that we answer support tickets as quickly as possible. It can sometimes take 1-2 business working days to get a response. Please know that your satisfaction is our first priority and we look forward to taking care of you. You can e-mail us at support@goosecreekinc.com
*Certain returns do not require shipment back to us. A customer service representative will gladly help take care of you. All returns will be credited to the original form of payment (in some cases refunds may exclude shipping and handling charges).
More questions?
Call us: 800.775.1388
Once an order is placed by phone or on our website, it begins to process. Orders may be cancelled within 2 hours of the order being placed.
 How do I return a product?

Ship the product(s) to this address (pack all items carefully to prevent damages)

Goose Creek Inc. 1498 S Wallace Wilkinson Blvd. Liberty, KY 42539
 How long does it take for my return to be processed?

Please allow up to five business days after we receive your return for your refund or replacements to be processed.
 What is your procedure for broken merchandise?

Unfortunately, there may be instances when your product becomes damaged while it is in transit. To resolve an issue with damaged items, please email us at support@goosecreekinc.com or give us a call at 800-775-1388. We request that you please keep the broken merchandise as well as the box that your order was packed in until our customer service team has gotten back to you to resolve the issue.
 Can I use multiple coupons for one order?

You can use coupons on merchandise that is not already discounted or on sale. You cannot use coupons on merchandise that is on sale or discounted. You may only use one coupon per order.
What is Hot-zone Shipping? (effective June, July & August)
We are sorry that in some cases it may take us a little longer than expected to ship your order. We want to be certain that your order arrives to you in perfect condition without any melting. We are located in central Kentucky where we are seeing temperatures up to 100°. To fix this issue, each summer we implement "hot-zone shipping". This means that if you live in any of the states listed below, we will only ship your order on Mondays and Tuesdays. This is the best way for us to be certain that your candles do not sit on a UPS or FedEx truck over the weekend. This is when the melting happens. Once again, we apologize for this and look forward to delivering your order in the best condition possible.

"Hot-zone Shipping States"
Washington, Oregon, California, Nevada, Utah, Idaho, Montana, Wyoming, Colorado, Arizona, New Mexico, South Dakota, North Dakota, Nebraska, Texas, and Florida