This store requires javascript to be enabled for some features to work correctly.
Lemon 100% Natural Essential Oil 15ml
Lemon Oil
100% Lemon Oil
(Citrus limon)

Not diluted. 100% pure natural essential oil. No fillers, no isolates, no carriers & no chemicals.

• No synthetic fragrances, no parabens, no GMOs, and no animal testing
• Plant-friendly, chemical-free pest controls, and fertilizers.
• 100% pure and natural to the last drop. Each bottle is pure, fresh, and traceable.
• All Goose Creek 100% Natural Essential Oils are sourced worldwide.
• Bottled in the USA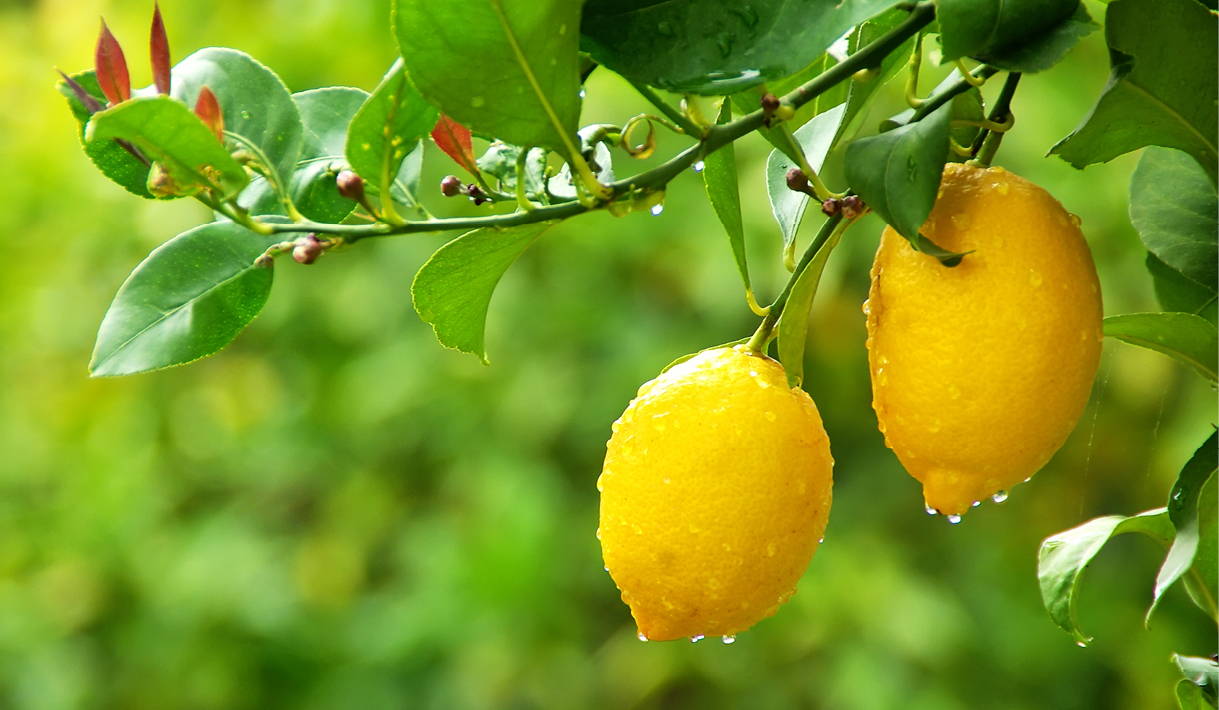 Bright, beautiful lemons produce one of the world's most enticing fragrances, and you can often find their distinctive scent added to everything from candles to room spray to cleaning formulas. Now we're making it super-easy for you to enjoy this bright, citrusy scent whenever you wish with our 100% natural and pure lemon essential oil.
This oil contains an ample amount of limonene, the chemical compound that produces that wonderful lemony smell you love so much. However, it's in a concentrated form, making it even stronger than what you'd smell by slicing open a fresh lemon. For a quick, energetic uplift, add drops of lemon oil to your diffuser and relax as it wafts through the air, making the entire room smell citrus-fresh.
Other lemon essential oil benefits include using it as a topical ingredient in various creams, lotions and treatments for a range of issues, including athlete's foot, oily skin, warts and varicose veins. Just be sure to follow usage instructions when applying it to skin. We are happy to be able to offer this pure, undiluted lemon essential oil that contains no chemicals, isolates, carriers or additives!

Our Promise!
"We refuse to add any dilutants, isolates, carrier oils, or other chemicals to our oils. This means that our botanical fragrance oils have not been mixed with anything! Just 100% pure & natural!


About our oils:
100% natural & 100% pure! What does this mean to us? No dilutants, isolates, carrier oils, or other chemicals in our oils. Our botanical fragrance oils have not been mixed with anything! Our essential oils are 100% pure and natural and are the most premium available on the market! No synthetic fragrances, no parabens, no GMOs, and no animal testing with our oils!

Use Ideas:
• Great for diffusing to eliminate odors and create an uplifting enviroment.
• Great for cleaning. Add lemon oil to a spray bottle to clean countertops, tables & other household surfaces.
• Add to dishwashing detergent to aid in clearning and deodorizing the dishwasher.
How to use:


Diffusion: Use 3-4 drops in any high-quality diffuser
Topical use: Apply 1-2 drops to non-sensitive areas. Dilute with a carrier oil to minimize any skin sensitivity. See additional precautions below.


Cautions
Possible skin sensitivity. Keep out of reach of children. If you are pregnant, nursing, or under a doctor's care, consult your physician. Avoid contact with eyes, inner ears, and sensitive areas.
Customer Reviews
Total 5 star reviews: 13
Total 4 star reviews: 1
Total 3 star reviews: 0
Total 2 star reviews: 0
Total 1 star reviews: 0
100%
would recommend this product
Great scent

Great scent, fresh and wonderful

Lemony

This product smells as good as real lemon zest.

The best fresh lemon

I love fresh lemon and this is the closest to smelling like the real thing. I dropped a few drops inside inside the hole a toilet paper roll so when it turns it smells fresh.

Review

I think it smells wonderful

I use it daily

patriciacarrano772@yahoo.com

Love it has a fresh nice scent
Reviews Loaded
Reviews Added